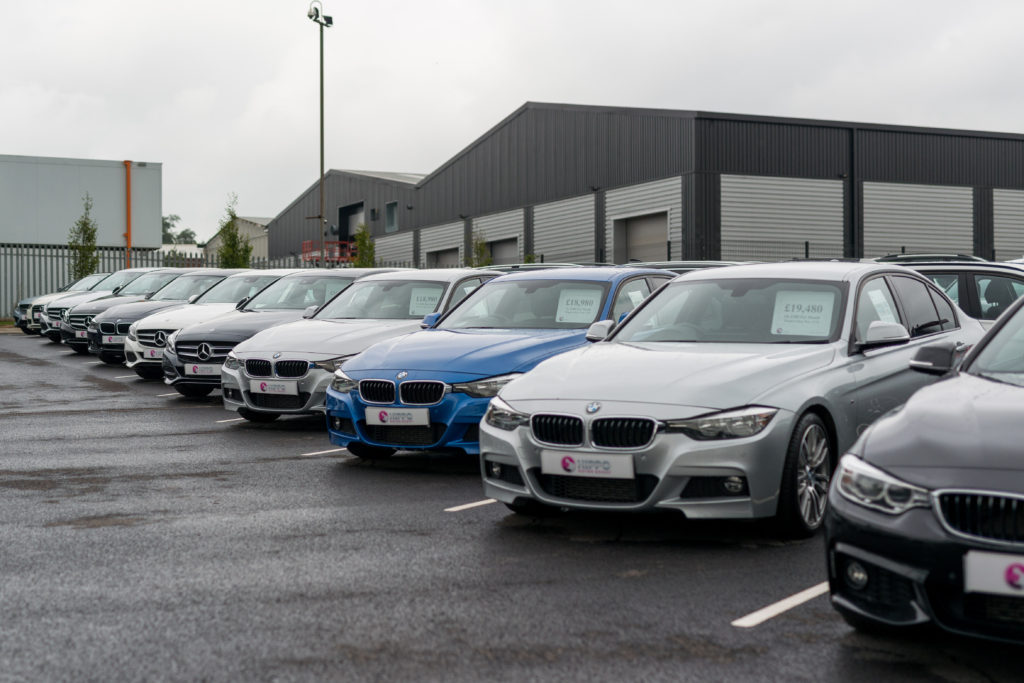 Although buying a used car can be stressful, it can often save you lots of money compared to a brand new car. Whether you're after a cheap urban runaround or your dream set of wheels, we have created this comprehensive used car buying guide to minimise the stress on your second-hand vehicle purchase journey.
Nearly new cars
The depreciation rate of a car is highest in its first year. On average, a new car's value is reduced by 27% in the first 12 months. In the second year, the depreciation rate rapidly slows down, usually by half.
So opting for a nearly new vehicle that's a year-old model will dramatically slash costs. However, this may not be the case for some high-end model from brands including Mercedes and Porsche – these hold their value best so you are unlikely to see many one-year-old luxury vehicles with drastically low price tags.
Best time of the year to buy a used car
One way to slash your costs is by choosing the time of year to car shop. Most dealers have quarterly sales targets. In order to hit these, you will spot the most attractive finance packages are offered at the end of March, June, September and December. These are the times of the year it's most important for many dealerships to shift cars, so they are likely to be more willing to negotiate on lower finance plans.
If you're buying from a private seller, it's unlikely to matter when in the year you purchase. For a private seller, the priority is to find a buyer that meets the price they want to achieve rather than having to meet targets. Keep a lookout on prices a few months before you want to actually buy – if prices are falling, you may want to wait. However, if they're increasing it may be best to complete the purchase sooner.
Choosing the one – checklist
A car is an expensive and important investment so it's important to get it right. There's no point buying a two-seater supercar if you're looking for something family-friendly, so work out what's realistic. Consider:
What are my requirements? Space for the family? Low-running costs? Something sporty?

Is it for urban driving or long motorway drives?

Petrol or diesel? Or perhaps you want an eco-friendly car, a hybrid or electric vehicle could be an option.

Is boot space an importance? Do you need room for a pushchair?
Keeping motoring costs down
Engine sizes should be a significant consideration if fuel economy is an important factor in your decision. Large engines will burn more fuel than smaller ones, meaning higher fuel costs. However, when a small engine is used at high speeds it'll need to work much harder to keep the car moving, therefore, burning more fuel.

Petrol models tend to be cheaper than their diesel counterparts. Diesel engines are the more economical option but these cars do tend to be more expensive and will cost you more at the pump.

Expectedly, automatic cars come with a higher price tag than manual cars. Yet automatics are more fuel-efficient as they will automatically put your vehicle in its best gear, so you could collect back the extra cost over time.

Hybrid and electric cars will cost more too but are cheap to run. Fuel-economy, low tax rates and strong resale values make these models appealing.

Cars are placed in insurance groups between one and fifty, based on its performance, safety features and value. The lower the insurance group, the lower your premiums are likely to be. Check the insurance group of the exact model you have in mind before buying for an idea on a budget.

Smaller cars are cheaper to insure. City cars tend to sit in insurance groups 1-10. It'll cost you more to insure a 4×4.
Getting the best deal
Most importantly, check as many dealerships as possible for their best deal on your used car of choice. Ask if they are able to price match or beat quotes found elsewhere.
What to look out for – buying a used car
There's a lot more to check than just the look of the car. Make sure you follow our six-step check:
Check the mileage on the odometer. This should be in line with the figure shown on the last service. The average car should cover about 10,000 miles per year.
A HPI check will tell you if the car's previously been written off. Cars that have been crashed or written off will often cost £1,000s less than vehicle's average value.

Look at the car's overall condition, crouch down to look for scratches, dents and scuffs on the bodywork.

Check oil levels by lifting out the dipstick to see if the level's correct.

Look at the engine and under the car for any signs of oil or water leaks.

Test the radio, windows, lights and all other gadgets to make sure they work.

Check the tyres for tread and inflation.
Test drive!
Whether you're buying from a dealer or private seller, any seller should expect you'll want to have a feel of the car in running.
NOTE: Check you're insured before doing a test drive. If you're buying from a private seller ask them to take you for a spin if you yourself wouldn't be covered by insurance. If you have comprehensive insurances you may have third-party insurance cover that allows you to drive another car – check this with your insurer.
Dealer vs. a private seller
Many dealers offer 'approved used' option. These vehicles will go through thorough checks before being sold. Faulty parts will be replaced before sale and the car will be made to look and feel new. So although you may pay more when buying from a dealer, this route often provides peace of mind and gives makes it easier to make a complaint in case things do go wrong.
Private sales are usually the cheapest way to buy a car. It is your responsibility to check the car's condition and history if taking this direction. You have fewer rights if something goes wrong that if you were to buy from a dealer. Go to a seller's home for a car viewing, not a carpark or station. Suggesting to meet elsewhere could mean they don't want you to know where they live if any issues arise.
Need further help taking your first step towards finding a used, reliable and affordable dream car? Call us on 01254 956 777 or drop us an email info@hippofinance.co.uk for further advice and help. At Hippo Motor Finance, we have hundreds of used make and models for you to choose from.