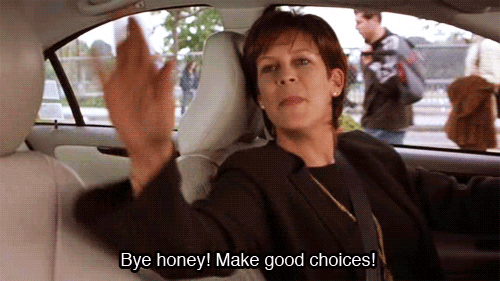 When weighing up the pros and cons of choosing between car finance or buying a car outright, it's important to know all your options. According to figures released by the FLA (Finance and Leasing Association), car finance has become an increasingly popular choice over the last few years for drivers in the UK.
Car finance market growth
Whether it's first-time buyers, experienced motorists, or business fleet managers, the car finance market has seen a steady year-on-year growth. Figures released by the FLA reveal that as of November 2021, new business volumes for car finance went up by a staggering 33 per cent, compared with the same month in 2020.
The consumer new car finance market itself rose by six per cent. Whilst the percentage of private new car sales financed by FLA members in the 12 months to November 2021 was 92.3 per cent, a similar level to the same period in 2020.
There's also no surprise that the consumer used car finance market reported new business being up by 55 per cent in value and 33 per cent by volume. The rapid growth of the used car market, due to a combination of the global semiconductor shortage, the COVID-19 pandemic, and the lack of affordable all-electric options, has resulted in a 11 per cent rise in used car finance business volumes up to November 2021, higher than the same period in 2020.
What does this mean for car finance, and, more importantly for drivers? In simple terms, it's good news for both the car market and for car buyers.
It means that there are more ways for you to get a suitable, quality car without a hefty deposit or using a chunk of your savings. Furthermore, as car finance is widely available now, it also means that the process to get you from enquiry to car keys in your hand is much faster.
At Hippo Motor Finance, we have created our unique soft search Apply Now tool. Within 60 minutes you can find out if you're pre-approved for car finance – and it won't affect your credit score.
Here are just a few reasons why car finance could be the right choice for you…
Every year, thousands of people choose to finance their next car. With several types of finance available, it's easier to find the right agreement and plan for you than ever before.
The different types of car finance that we provide include Hire Purchase (HP), Personal Contract Hire (PCH) – also known as leasing, or Personal Contract Purchase (PCP).
Though the variety and flexibility of car finance could be exactly what you're looking for, only certain contract terms will offer the benefits and requirements that you need.
Depending on what your aim is – do you want to change your car every few years? Or do you want a clear path to car ownership? – your own goals can help to determine if, and what type of, car finance is the right choice for you. Our team of experienced consultants can give you tailored advice and all the details about every car finance type that is available.
Car finance: More flexibility
If you want less stress, low monthly repayments, and a wider choice of cars, then car finance is the answer. As the industry continues to change and evolve, many drivers like to explore their options, and dividing the cost of a vehicle that they really want into manageable monthly payments is more appealing than forking out thousands of pounds on a car.
This financial flexibility gives extra freedom to those who prefer to have a more liquidated cash flow and don't want to dip into their savings.
Furthermore, Hippo Motor Finance has access to a panel of diverse lenders. This means that we have implemented ways for drivers to find the best deals for their individual financial circumstances.
Even those who have bad or poor credit, and may have been declined elsewhere, could find that we are able to get you approved for car finance.
Furthermore, car finance allows people with different occupational backgrounds the chance to get a car. Self-employed individuals and small businesses have the opportunity to get a car that suits their lifestyle, provided that they have the correct documents prepared.
Car finance: Sustainable choices
Now that more of us are working from home, there has been a significant change in driving habits since the global pandemic arrived. According to the UK Car Finance Report, drivers are using their cars more for shorter essential and leisure trips. Whilst 55 per cent of UK drivers say that their car has become more important to them now than before the Covid-19 outbreak.
Many have highlighted environmental factors such as carbon emissions from vehicles is an important issue for them. In fact, the same report saw 41 per cent of drivers who are planning to buy a car in the next year say that they will opt for a hybrid or electric model.
Team this with the UK government's proposed "Road to Zero" emissions plan and manufacturers raft of designs for EVs to lead the car market by 2030, and you've got a growing demand for more sustainable vehicle options.
The issue remains, however, that greener, cleaner cars are more expensive than their traditional petrol and diesel counterparts. This has already prompted people to use finance as a way of funding their choice of more eco-friendly vehicles. So, opting for car finance is considered the best way of getting behind the wheel of a new hybrid or all-electric car.
Car finance: No deposit deals
More great news. Drivers who find it difficult to put down an initial lump sum can select the "no deposit" option when applying for car finance. This eliminates the need for saving up money for years to get accepted for a loan to fund a car.
In addition, variable deposits and fixed interest rates allows drivers to get more bang for their buck with car finance compared to traditional loans. The vehicle you choose will be the collateral that your car finance is secured against, ensuring that your other personal assets remain as they are.
If you choose a zero-deposit option, it's likely that your car finance application will be further expedited. Use our helpful guide on the paperwork to prepare for car finance.
Is car finance the right choice for you?
With so many benefits including financial flexibility, a huge choice of cars, and zero deposit options, there's no slowing down for the car finance market. Its popularity amongst UK drivers allows people to find the right car for them through a much easier and less stressful process than buying outright or getting a loan.
It also allows you to upgrade your car every few years or helps to put you on the route to car ownership. You can use our Apply Now tool to work out exactly how much you could afford in monthly payments.
Taking out a car finance agreement with us means no compromising your peace of mind. Our specialist account managers can talk you through your options, arrange the plan and ensure that the right paperwork is completed.
Start your application today and discover our varied stock of new or Approved Used cars which could be at your door in less than seven days.