It's the bane of any drivers life: the annual shoparound to find the best car insurance deal. While this could soon become a thing of the past, with Money Saving Expert reporting that from 1 January 2022 car insurers must charge new and existing customers the same, there are still likely to be a few tips on how to get cheap car insurance.
While filling out your car insurance details, here's a few things to bare in mind: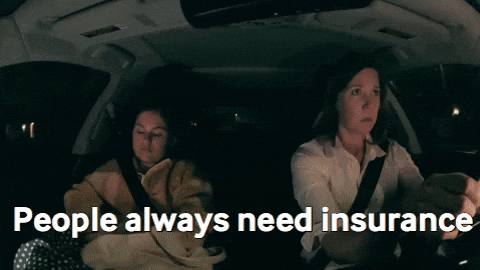 Be honest about your mileage
When it comes to leasing a car or taking out a finance deal on PCP, drivers tend to fall into one of two camps: they either radically overestimate the amount of miles they do or drastically underestimate how many miles they do. Not only does this impact your monthly payments on your car but is also likely to impact your car insurance quote too.
A quick tip is to calculate your mileage for the week then multiply that number by 52. This should give you a clear indication of how many miles you'll do in a year.
Opt for a higher excess
Choosing to increase your voluntary excess can help reduce the price of your insurance. Whereas most insurers ask for a minimum anyway, boosting that is a sign of trustworthiness to some degree as it evidences the lack of risk involved with you being behind the wheel.
Only choose the extras you need
Car insurers will offer plenty of add-ons to bolt onto your insurance, whether it's legal assistance or a courtesy car, but some of these might already be offered in your car finance contract: for example, opting for maintenance cover when leasing a car will often include breakdown cover within the cost.
Tweak your job description
This can be a bit of a hard one, with the job types listed on the insurance document woefully out of date, but you need to think about what best describes what you do: the way you describe your job ascribes risk and may affect how to get cheap car insurance. An editor might get a cheaper insurance quote than a journalist would for example. Similarly, a hairdresser might pay more or less than a barber would. Check out the Car Insurance Job Picker tool to find the best option
Take advantage of good drivers in your household
The more experience a driver has in your household, with no claims bonuses too, can radically bring your premium down when they're listed as an additional driver. Just remember to be honest about who the main driver is as your insurance can be invalidated otherwise.
Opt for a multicar policy
In light of the above, if there are already one or two cars insured in your household then opting to be included within a multicar policy could save you hundreds. Some insurers such as Axa and Esure offer up to 15% reductions on multi-car policies.
With these details in mind, you can now start to look more closely at how to get cheap car insurance:
Use more than one comparison site
According to Money Saving Expert, comparison sites can offer cheaper prices on individual sites than they charge direct. On top of that, different sites can have different prices from the same insurer! While it might be a pain to re-enter the same information on various comparison sites, even just checking on Confused.com then Compare The Market might offer a couple of quid savings.
Don't be afraid to go direct
While the vast majority of insurers can be found on comparison sites, some are conspicuous by their absence. Direct Line is one such insurer who you have to go direct to and they're known to offer various perks. Similarly, Aviva has historically been absent from comparison sites
Get a quote at least 23 days before renewal
There's a fair bit of science gone behind this date, with the Money Saving Expert analysing over 70 million quotes to find that 23 days before renewal is the optimum time to get new car insurance quote.
Leaving it later than that will see prices slowly rise once more, with car insurance prices nearly doubling closer to deadline due to the perceived risk factor of those leaving it late.
READ MORE