There's already an increasing number of electric vans out there on British roads today – and the amount is steadily growing.
With larger battery capacities than ever, motors are becoming even more powerful and it's becoming an increasingly viable option for businesses, tradespeople, the self-employed and families to start using electric.
But there's still some way to go when it comes to electric vans and they're not going to suit every need. So is an electric van right for you, and which is the best to buy in 2021?
Who is using electric vans?
Right now, the electric vans on the market have a relatively low range – around 100-200 miles.
This means they're more suited to smaller, more frequent or stop-start journeys, like deliveries.
What they lack in range, though, they make up in reliability, so it's no surprise companies such as Amazon now have an impressive fleet of electric vans.
Royal Mail has also now joined the UK Electric Fleets Coalition and is boasting the lowest reported Co2 emissions per parcel in the UK.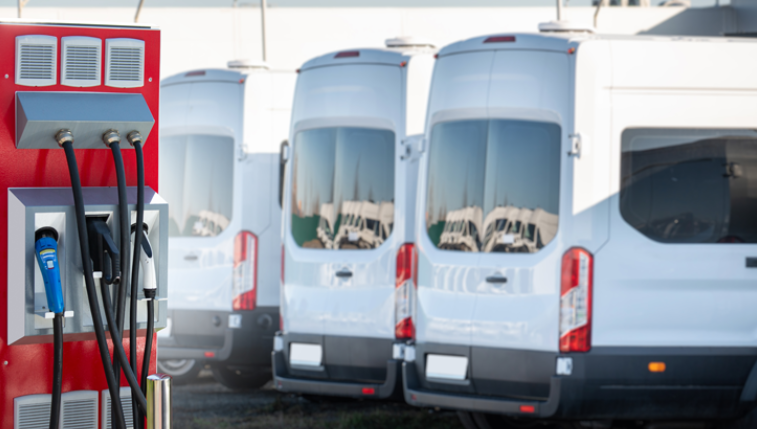 For smaller electric vans, how much you need to transport isn't really an issue. However, a larger unloaded electric van weighs more than an unloaded diesel due to the presence of the battery. So that can have an effect on payload.
And just as diesel will use more fuel when carrying big loads, so will an electric, so this may lead to a reduction in range. 
If you're questioning whether an electric van is right for you, your daily journey length has to be the first consideration.
However, they're also very convenient for urban driving. Not only will you avoid congestion charges and sail through low emission zones, with an electric motor delivering instant torque, they're incredibly nippy vehicles too.
They're also silent, which can make for a much more pleasant driving experience.
For those looking for an electric van for private use, there are a whole host of benefits. Of course, the main one has to be cost.
Not only will you slash fuel, there's no Vehicle Excise Duty to pay either.
There are so many electric vans available now, you can find one to suit a number of passengers, as well as ones with a decent load space should you want to go camping, fishing or take the bikes.
As these vehicles do need charging more frequently, though, you should think of either staying closer to home or mapping out your journey so you have access to charge points on the way.
Lastly, if you're running a business and image is important to you, an electric van will shout social consciousness, something that's increasingly important nowadays.
Which electric van should I buy?
Much like their diesel and petrol counterparts, electric vans come in all shapes and sizes.
So in order to know which one is going to suit your requirements, you need to ask yourself the following questions:
What size van will you need?
Generally, an electric van won't be able to carry as much weight as its diesel equivalent, so knowing what goods you'll be transporting is the first thing you need to figure out.
As electric versions of vans house the battery in the floor, this means the actual volume that an electric van can carry is the same as their traditional fuel model counterparts.
Electric vans also come with varying passenger seat options – from two and three, up to eight. Of course, often the more passenger seats you choose, the less load volume available.
Where will you be travelling?
Electric vans are becoming more efficient with every passing year, and their length of charge is going up. However, for now, shorter trips are better as you still need to charge fairly often.
If you're in a rural setting, bear in mind that there'll be fewer charging points available too.
And lastly, something to consider is the charge length of the van. It does take longer than pumping fuel, so something to consider when choosing your van.
If you need a longer range than a pure electric van can offer, one solution is to look at a hybrid.
A hybrid van is driven by two different types of fuel – usually petrol and electric – and will typically be able to travel longer distances without having to recharge as frequently.
Charging and electric tariffs
The upfront cost of an electric van is typically higher – although Government grants can lower this cost substantially – but they're cheaper to run due to the lower cost of electricity compared to petrol or diesel. Especially if you do the majority of recharging at home.
Depending on the model, a home charger will typically charge your van overnight. Fast charging points in public areas take around 4-6 hours for 80% charge, while service stations and motorway service areas have rapid charging points which can supply 80% charge in around 30 minutes.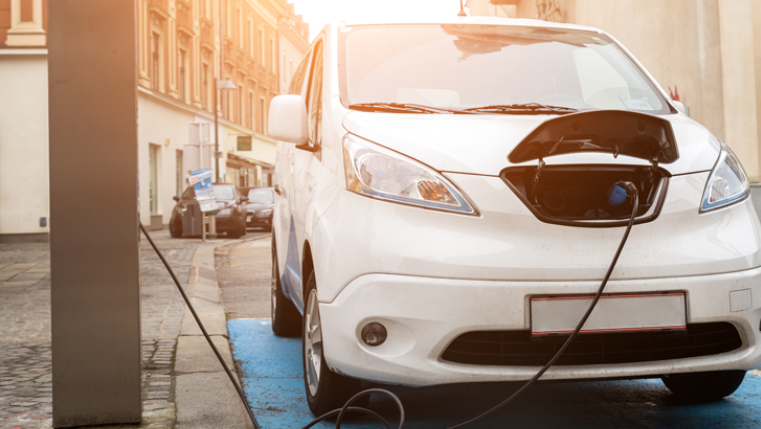 Charging costs will depend on the model of your vehicle along with its battery size. Plug-in hybrids will cost the least to recharge, as they have smaller batteries.
However, you'll then have to factor in the cost of petrol or diesel for the van's engine on top of that.
If you're charging your electric van at home, your electricity bills will increase, so it's a good idea to shop around for the right electricity tariff.
Depending on your needs, that could be an off-peak tariff to benefit from cheap overnight electricity, installing smart meters or taking advantage of discounts offered by energy companies for owning an electric vehicle.
Best electric vans to buy in 2021
The van you choose will ultimately depend on your personal and financial circumstances.
But to give an idea of what's out there right now, here's our list of best electric vans to buy in 2021.
Mercedes eVito
The Mercedes eVito was one of the first electric vans to hit the market in the UK, and it still remains competitive today.
With twin sliding doors, the eVito mirrors the standard Vito, coming in two longer body lengths (L2 and L3). The load volume is the same, too – 6.0 or 6.6 cubic metres, thanks to the battery being mounted under the floor.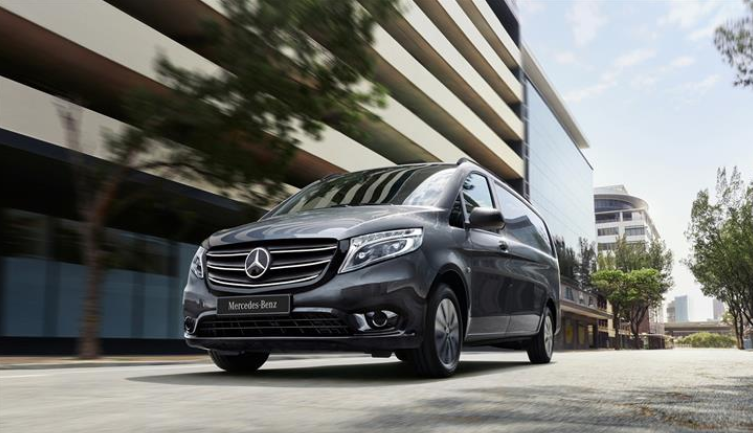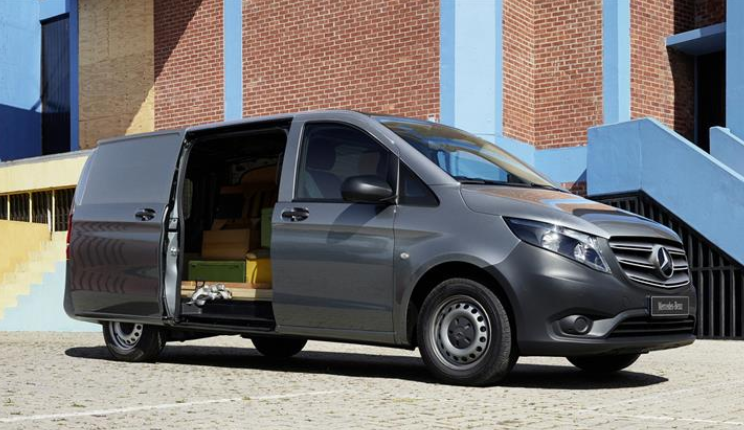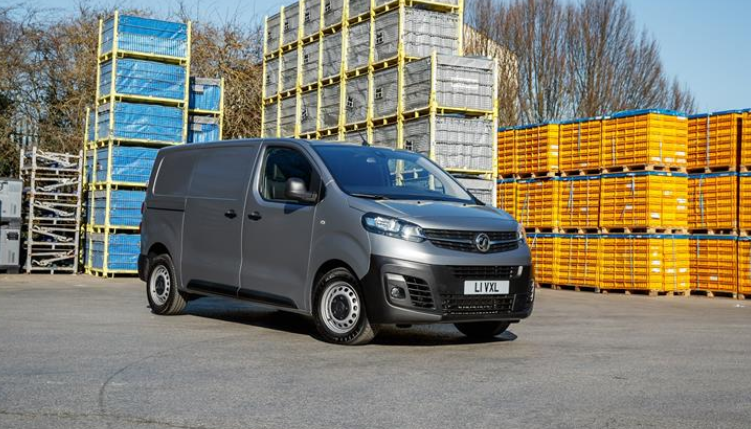 Payload weights differ at 923kg and 989kg for the two versions.
Despite the eVito having a relatively small battery, it has an average driving range of 92 miles per charge.
So while it's not ideal for longer distances, this comfortable, quietly robust van is great for shorter journeys.
Nissan e-NV200
What this small electric van lacks in size it makes up for with hard work. With a powerful electric battery, it's cheap to run and easy to drive.
It has one of the largest load spaces of any small van at 4.2 cubic metres, and features a 705kg payload capacity. It has a reasonable official driving range too – 124 miles combined, which is stated to be 187 if you're driving it exclusively in the city.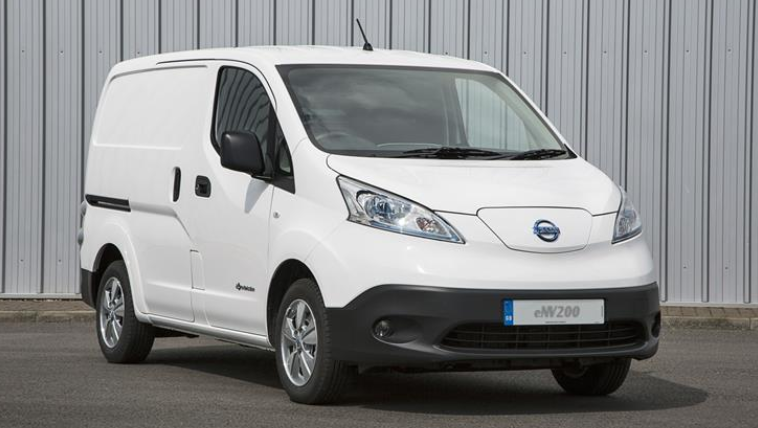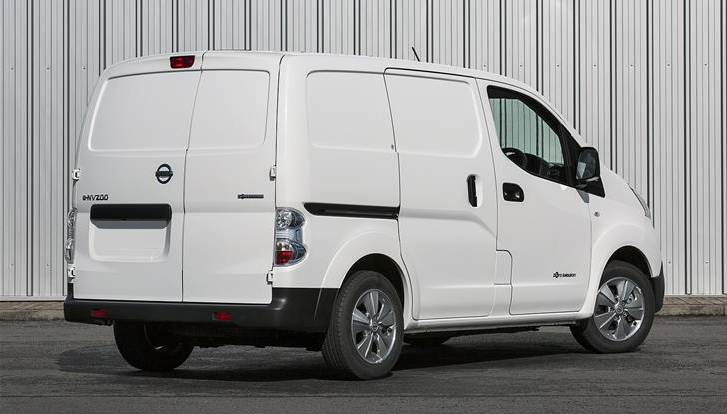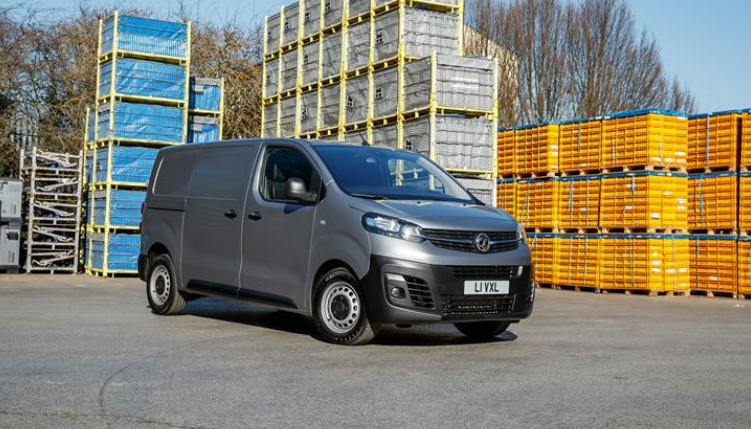 The latest e-NV200 is also now more flexible, with more choice available than earlier versions.
Available with a van body, you can now choose from a five-seat combi van or even a five or seven-seat people carrier.
Renault Kangoo Z.E.
The Kangoo Z.E. has been in production since 2011 and continues to be one of the best small electric vans on offer.
It's compact and yet still offers a decent 640kg payload with a 322kg towing capacity.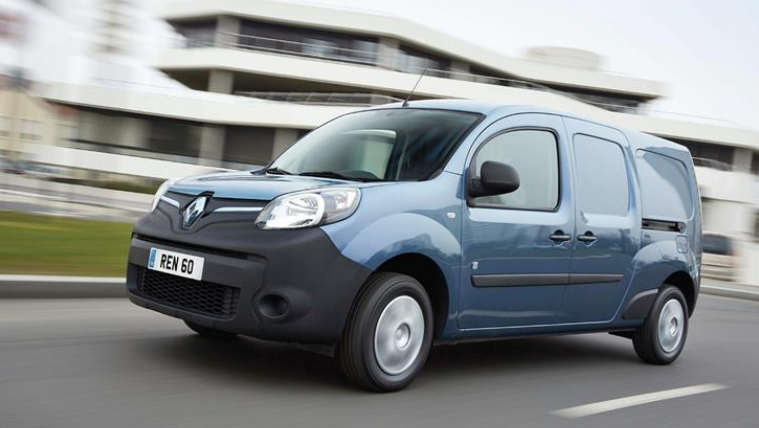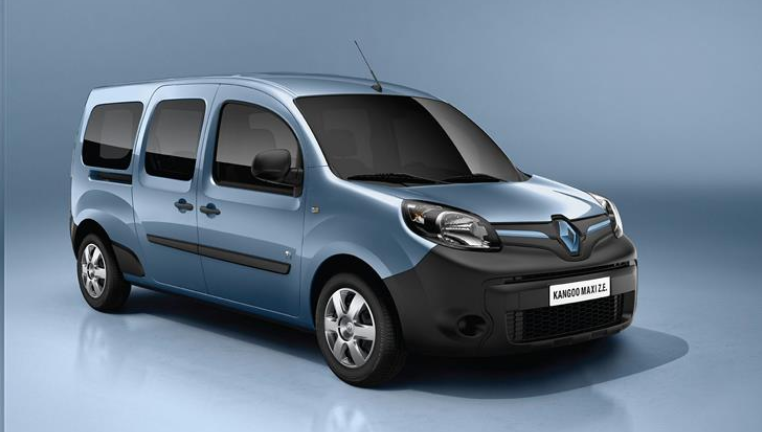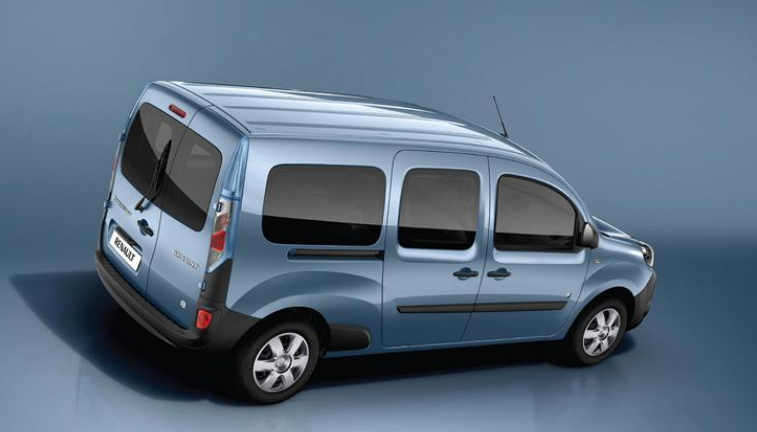 It's a simple van, so doesn't have many bells and whistles, but gets the job done.
On average, it can offer around 124 miles of range. Its practical cabin has a huge amount of headroom, and buyers get a choice of two body styles – the standard 4.2m long variant, or the bigger 4.6m long model.
The latter can be ordered as a two or five-seater or as 'Crew Van Cab' form, which includes a fold-out three-person rear bench.
Vauxhall Vivaro-e
The Vauxhall Vivaro-e is arguably one of the best when it comes to electric vans. With an outstanding driving range, generous payload and quick charging as standard, it rivals many others in the category.
While the Vivaro-e has the same load space as the standard van, it boasts a payload of 1,226kg.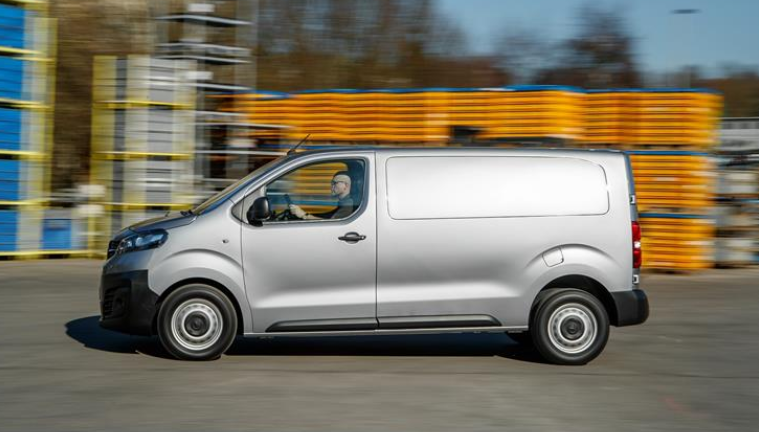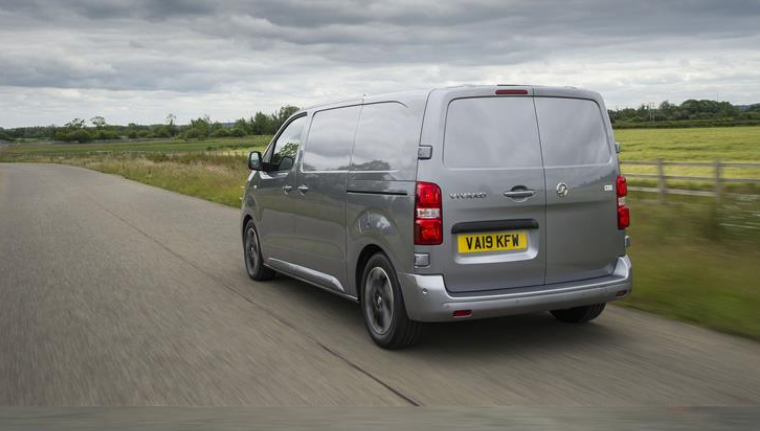 Available in two different body lengths, it has only a single roof height, as it's designed to still be compact enough to deal with city-centre car parks.
There's also a choice of two battery pack sizes – 50kWh and 75kWh. Plump for the 75kWh, and you'll have a maximum driving range of 205 miles, while the smaller size can still handle 143 miles.
This electric van is one that can take on diesel rivals and meet the needs of a wide variety of businesses.
Renault Master Z.E.
The biggest electric van on our list, the Renault Master Z.E, is available in a huge range of variants.
With a choice of three lengths and two heights in panel form, there are also two platform and two chassis cab versions.
The addition of the chassis cab means that the Z.E. is also available for a wide range of conversions such as tippers, Luton box vans and low loaders.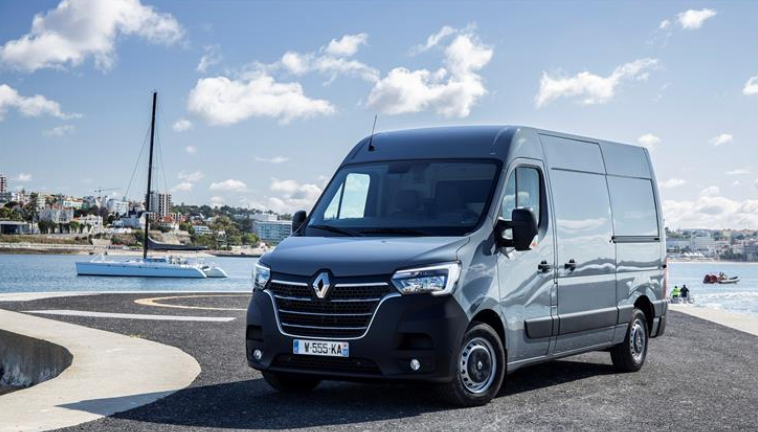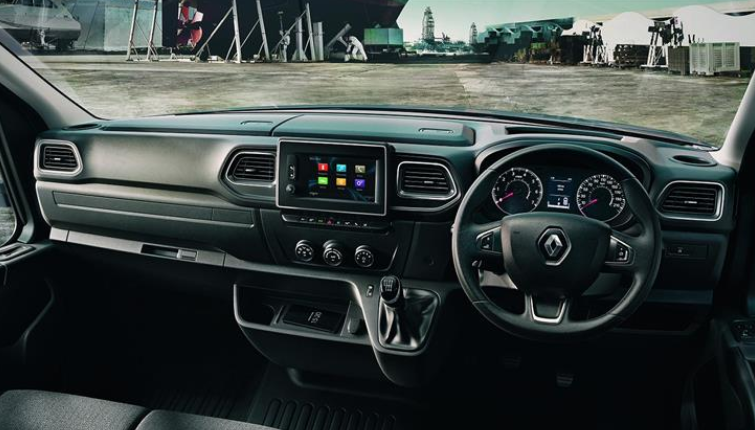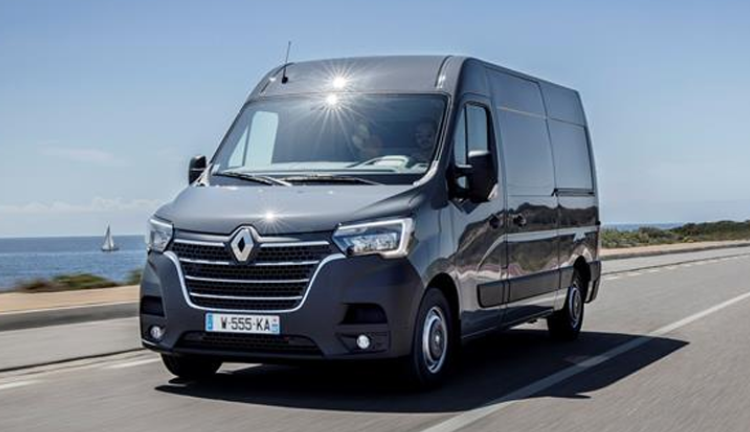 As a panel van, the Master Z.E. has a payload of 1,490kg, while the platform cab can carry 1,740kg.
Easy to handle with a functional interior, as expected for a big electric van, the Master Z.E doesn't have the most competitive range.
Of course, it'll vary depending on the payload you're carrying, but on average, you're looking at between 75 to 124 miles of driving range.
Cheap to run and well equipped, this is a versatile big van that's well worth consideration.
Finding the right van for you
Finding the right van for your needs can be tricky. That's why our specialist van team are on hand to help with any questions.
Whether you're a seasoned van owner and are looking into the prospect of a new model, or this is your first time in the van world, our team can help.