Car finance eligibility checker
Car finance eligibility checker
Get approved for car finance in minutes using our online eligibility checker – with no impact on your credit score!
Get approved for finance in a few easy clicks

Speed up your car buying journey

Have a complete understanding of your options
Car finance eligibility checker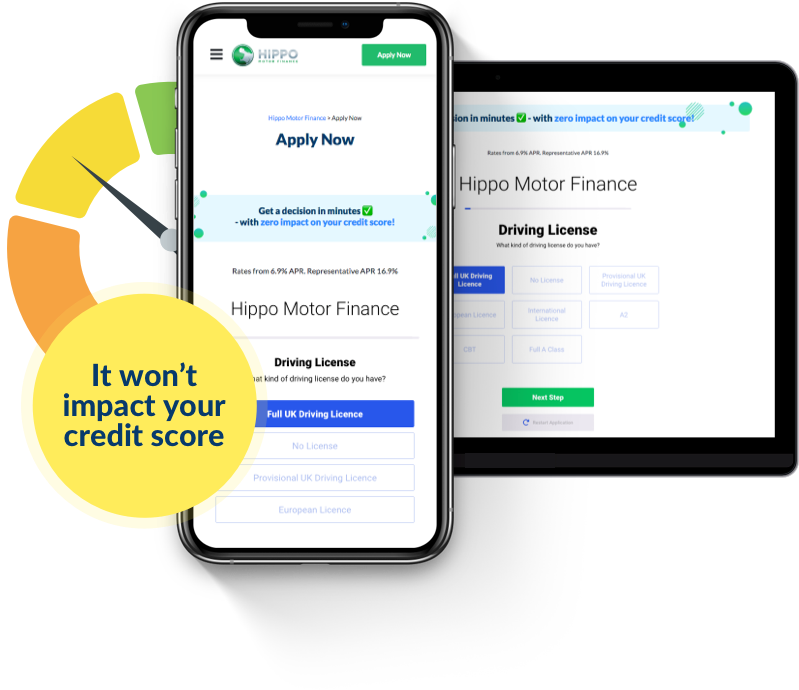 What is a finance eligibility check?
By answering a few simple questions, we'll be able to tell you if your car finance application will be accepted by one of our lenders. We'll run a soft credit check, meaning it won't be visible on your credit record or impact your credit score.
Check your eligibility online

You can secure your pre-approval for car finance and get a clear indication of your options within minutes.

Discover bad credit finance deals

If you have a poor credit history, don't worry. Hippo has a range of finance deals for a variety of financial situations, including bad credit options.

It won't affect your credit score

Our online eligibility checker uses a soft credit search to assess your finance suitability, so it won't affect your credit profile.
Get pre-approved for car finance
Use Hippo Motor Finance's eligibility checker to get a head start on your car-buying journey. You can complete your application without having to speak to an agent over the phone and find out within 60 minutes if you will be pre-approved for finance on your new car or van.
Results sent directly to your email

Find a lender who is compatible with your needs

It's fast and hassle-free

We won't use or share your data

Initial application won't appear on your credit profile
Get pre-approved for car finance