Whether it's a car lease, PCP or hire purchase, GAP insurance is something that will be likely offered during the sales process. But what is it, and do you need it?
Below we'll go through how it works and the pros and cons so that you can make your mind up…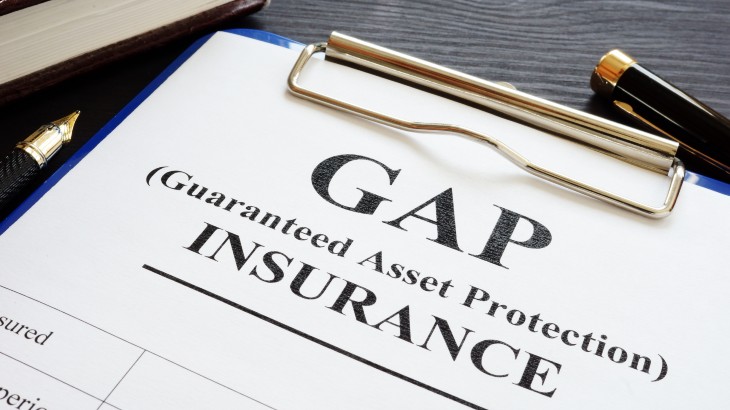 What is GAP insurance?
Guaranteed Asset Protection is a form of insurance which, in the event of theft, accident or write-off, will pay the difference between the current market value of the car and how much is owed at the time of the incident.
Why would there be a difference in value? It's a well-known fact that a new car can lose up to 40 percent of its value in its first year on the road, so the insurer is likely to only pay out what the car is worth at the time of the accident rather than give you what you paid for the car originally.
There are a variety of GAP insurance options available to motorists:
Agreed value: This will pay the difference between an insurance settlement and Glass's guide value.
Return to invoice: This will pay the difference between your insurance settlement and the vehicle invoice price.
Contract hire: If you lease your car, this will pay the shortfall between the insurance settlement and the residual value of the car for the remainder of your term.
Vehicle replacement: This covers the difference between your insurance settlement and the cost of replacing the vehicle like-for-like (IE similar age, similar mileage).
Do I need GAP insurance?
GAP insurance isn't mandatory when buying or leasing a new car, in fact your car insurance is more than likely to cover the cost of a replacement. However, it is definitely something you should consider if you want a brand new replacement or if you owe money to the car finance company, or bank, if you have taken a loan to pay for the car.
You're not likely to need GAP insurance if you've bought a used car, if you don't want a brand new car as a replacement, or if your insurance includes 'new car replacement'.
Confused about other car finance terms? Check out our glossary…