While most no longer need to answer the question 'what engine size is my car' anymore due to going electric, a key area for many used car buyers remains the engine size of their vehicle. Whether petrol, diesel or hybrid, the engine size will affect performance, economy, and value of the vehicle and allow buyers to assess whether it suits their needs.
While the fad for engine downsizing by manufacturers has been and gone, stringent CO2 regulations from the EU and a move toward the banning of petrol and diesel vehicles within the decade has seen the range of engine choice fall drastically in recent times.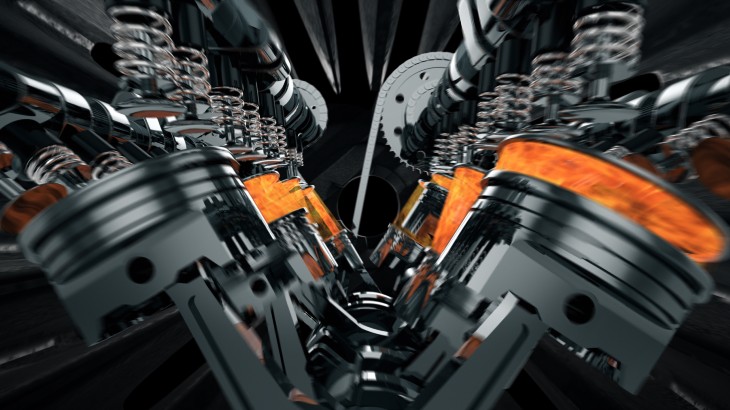 What does engine size mean?
A car's engine size lets buyers know the volume of fuel that can pass through the engine cylinders, with the engine size rounded up to the nearest tenth in litres.
1.0-litre engines are no longer just found in superminis and city cars. Thanks to the era of downsizing and with the advent of turbocharging, most engine ranges in a variety of cars including hatchbacks and crossovers can now be spec'd with a 1.0 engine.
1.0 to 2.0-litre engines are the most common to be found on the road, providing power, durability and economy. Often found in everything from crossovers and SUVs to saloons and MPVs, the most common engines in this range are 1.4 litre petrol and 1.5 litre diesel.
2.0 to 3.0-litre engines are becoming an increasingly rare choice due to the emissions regulations. These big engines will usually be reserved for the performance car sector or for the sporty hot hatch equivalent of the Volkswagen Golf or Honda Civic.
What engine size is my car?
We might be able to offer a lot of advice and guides on Hippo Motor Finance but only you can answer this one! The size of your engine can be found in your owner's manual or on your V5 vehicle log book along with various other useful bits of information.
What size engine can a new driver drive?
In theory a new driver can drive any car with any size engine (if they have the £££). However, 1.0-1.2-litre cars such as the Toyota Yaris and Ford Fiesta tend to be the easiest and cheapest engine size cars to insure if you've just passed your test.
What engine size is right for me?
Only you can answer this question as it depends on what you need your car for. If you're looking to save money, don't do a lot of motorway miles, and simply need to get from A to B then a small car like the 1.0-litre Kia Picanto might suffice.
If you see yourself on the motorway a lot, want comfort and convenience and economy, then a 2.0-litre TDI Volkswagen Passat is a good choice. Want the ability to tow stuff too? You might opt for a 2.0 TDI Volkswagen Touareg instead. There's plenty of options unique to you.
Did you find this information useful? Read more helpful advice here…