From builders and couriers to caterers and gardeners, a van can be essential for many people's businesses.
Whether you need one to carry supplies, deliver products or are even looking for one for personal use as a family vehicle or for travel, vans are practical, spacious and good to drive.
However, all this comes at a cost. So what's the best way to buy a van?
The answer is there are several ways and all have their pros and cons. From buying your van outright to financing or leasing, which is right for you? Let's take a look at your options.
Buying a van with cash
The cheapest way to buy a van is to pay upfront in cash. This way, you'll own the van immediately, won't be charged any interest on a loan, credit card or finance agreement, and you won't have to worry about monthly repayments.
However, there are some things to consider before you take this route.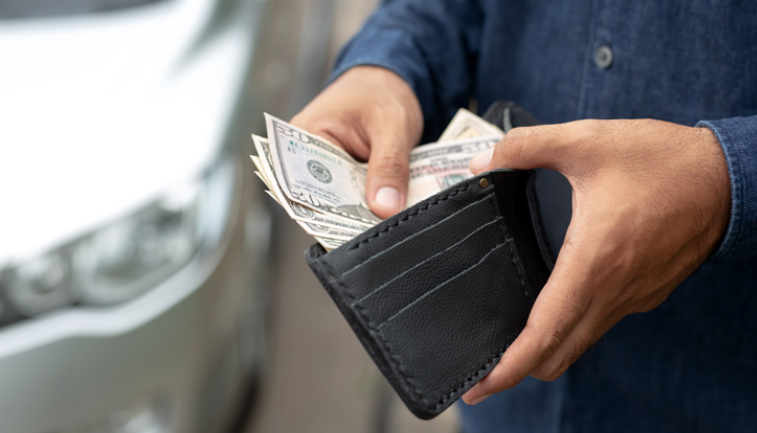 Naturally, if you're paying for your van outright, you'll make a significant dent in your savings.
Before you do this, consider if you can afford to use the money you have and if you'd be able to cope financially if something went wrong.
Also, consider loss of interest. If you have your savings tucked away in a high-interest account, you could lose that benefit and with low rate finance deals.
Borrowing might not work out to be a more expensive option after all.
Buying a van on a credit card
Another option is to buy your van with a credit card. However, for this to be cost-effective, it would be best to purchase it on a credit card with a 0% interest rate.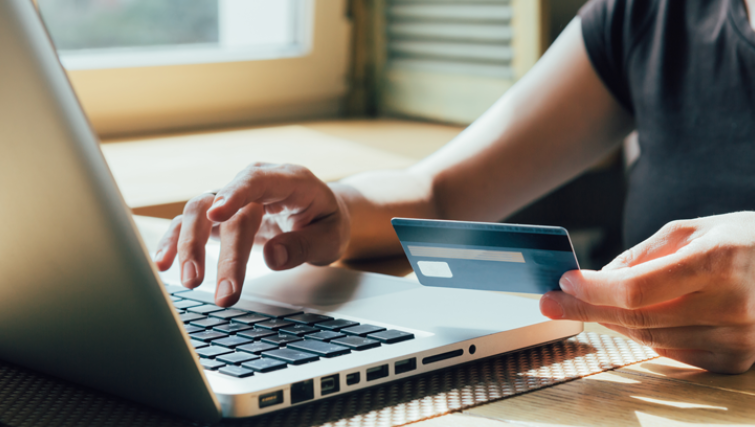 Remember, you'll have to have a large enough credit limit too.
If you use a credit card with a promotional 0% rate, factor in paying off the balance before it ends, or you could end up paying thousands of pounds more in interest.
Another thing to note is not all places will accept a credit card when purchasing a vehicle. And some may also charge a fee, so it's best to ask first before deciding to use this method of payment.
Buying a van with a personal loan
A personal loan is when you borrow a set amount of money, usually from a bank or building society, so you can pay for something you need or want – like a van.
An agreement is made with the lender to pay back the loan along with interest in monthly instalments over an agreed amount of time.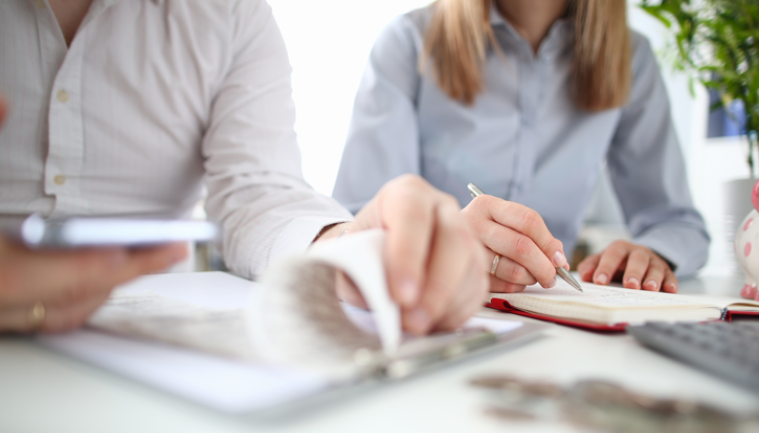 As a personal loan is unsecured, the interest rate on them tends to be a little higher, but if you have a decent credit score, you could be eligible for a better deal.
As with any form of borrowing, it's a good idea to think about what would happen if your financial circumstances change in the future and you couldn't make repayments.
Defaults can have a lasting impact. So thinking about affordability first can ensure you don't damage your credit rating or affect borrowing in the future.
Buying a van with hire purchase
If you want to own your van at the end of a finance agreement, hire purchase (HP) is one way to do it.
A Hire Purchase agreement usually involves an agreed period of fixed monthly repayments. When the final repayment has been made, you own the van.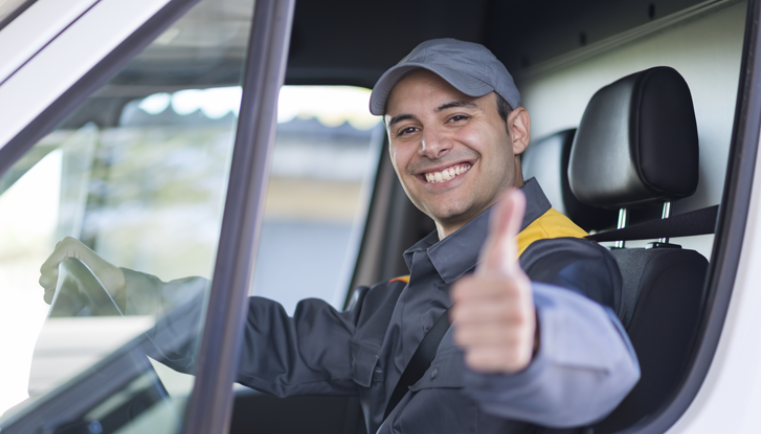 The larger deposit you put down, the lower the monthly repayments will be. Much like a standard loan, interest is added to the loan and factored into your monthly repayments.
As hire purchase is a secured loan, the lender owns the vehicle until all your payments have been made.
So if your financial circumstances change for any reason and you can't make your repayments, the van can be repossessed.
Hire purchase agreements also tend to run for a longer period, so there's also the risk of more depreciation, higher running costs and maintenance before the van even belongs to you
Buying a van with personal contract purchase
With a personal contract purchase agreement (PCP), you can benefit from reasonably low monthly repayments. Of course, this depends on the van you choose, though.
Like with HP, you'll pay fixed monthly repayments over a pre-agreed term. However, at the end of your PCP deal, you have the choice of paying a lump sum payment to own the van, part exchange it for a new van, or you can simply return it and walk away.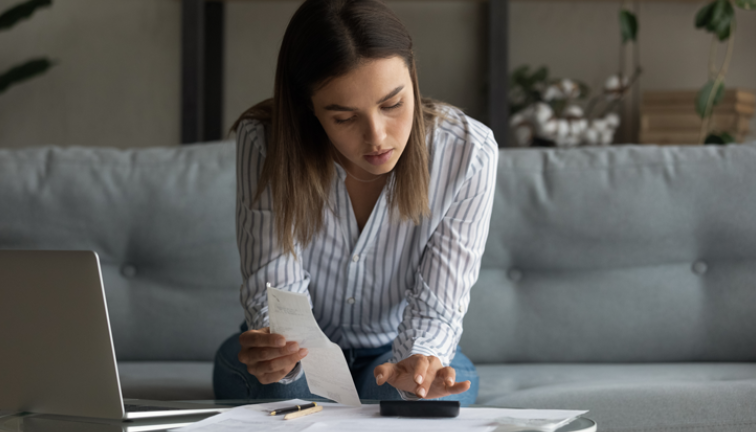 This means it's a little more flexible than some finance agreements.
However, PCP finance usually comes with stipulations, such as mileage clauses. So if you're using your van for work or travel purposes, it's very important to be realistic about your mileage, as you'll be charged for exceeding the limit if you decide to return it at the end.
Also, if you plan to return the van, it has to be in the same condition as when you first took out the agreement – normal wear and tear aside. Any additional damage will incur a charge.
Buying a van with personal contract hire or business contract hire
Also known as leasing, personal or business contract hire is based on a fixed-term contract where you essentially pay an agreed monthly amount to rent the van.
With this type of agreement, you never own the van. Once the term has ended, you return the vehicle to the supplier, and provided it's in good condition and you haven't exceeded the mileage limit, there's nothing more to pay.
It's a good way to reduce monthly costs, and you can also include maintenance packages to escape the worry of any unexpected bills down the road.
For those who want a van to project a professional business image, PCH is ideal, as it means you can drive a new van every few years.
And with business contract hire, you could be entitled to reclaim up to 100% of the VAT or take advantage of tax allowances, subject to terms and conditions.
Lease purchase
Lease purchase works in a similar way to personal contract hire.
You pay a series of monthly instalments to effectively rent the van, but when the contract ends, there's no option to hand it back.
Instead, you have to pay off the balloon payment to own the vehicle or you could look to part exchange it for another.
It's good for those who want lower monthly payments but would like to own the van in the future.
Of course, as there's a lump sum payment at the end of the agreement, it's important to factor this into your budget.
Van finance at a glance
| | | | | | | | | |
| --- | --- | --- | --- | --- | --- | --- | --- | --- |
| | Deposit required | Fixed monthly payments | Own van outright | Secured against van | Mileage limit | Risk of depreciation | Early settlement option | Fines for damage |
| Cash | No | No | Yes | No | No | Yes | No | No |
| Credit Card | No | Yes | Yes | No | No | Yes | Yes | No |
| Personal loan | No | Yes | Yes | No | No | Yes | No | No |
| Hire Purchase | No | Yes | Yes | Yes | No | Yes | Yes | No |
| Personal Contract Purchase | No | Yes | Optional | Yes | Yes | Yes | Yes | Yes |
| Personal / Business Contract Hire | No | Yes | No | Yes | Yes | No | No | Yes |
| Lease Purchase | No | Yes | Yes | Yes | Yes | Yes | No | Yes |
How Hippo can help
Whether you buy or lease a van ultimately comes down to what makes more practical and financial sense for you.
Either way, we can help you pick the option that suits your needs. If you're looking for finance, we can contact our panel of specialist lenders to help you get approved without damaging your credit score.
If you want to lease, we have options for you there too.
We have a range of vans from manufacturers such as Ford and Mitsubishi to Mercedes-Benz and Vauxhall.
Contact us today to see if we can help.
Alternatively, get approved for your van finance without affecting your credit score first through our quick and easy online application.

Apply Now Banner