The demand for car ownership is growing considerably in the UK. According to used car sales data from SMMT, used car transactions grew by 11.5% in 2021 with just over 7.5 million units sold. And this growth is forecasted to rise steadily as the country returns to a post-lockdown life. So, we're answering one of the most common questions asked by our customers: What is the best way to finance a used car?
One thing remains the same: buying a car is one of the biggest financial commitments you will make. Buying a used car requires careful planning and research. There are a variety of ways that you can become the owner of a car, and it's important that you find the finance method that is right for you.
To help you prepare, here are some of the ways in which you can finance your next used car purchase…
Hire Purchase
Hippo Motor Finance offers Hire Purchase (HP), a popular type of car finance for buying a used car. Choosing HP allows you to agree a fixed monthly payment (including interest), paid over your chosen term – usually between three and five years – meaning that you have more flexibility to budget and don't need to worry about any excess or surprise charges.
This type of agreement usually involves an initial deposit – though some places may offer you zero-deposit options. And you only become the owner of the car once the payments are completed.
Another appealing aspect of HP is that customers receive additional rights should their circumstances change. Our experienced account managers will explain these rights to you in full should you require.
Note that whilst you are still making payments, you are not allowed to sell the car without the lender's permission. In this case, that's the finance company.
With Hippo Motor Finance, you can tailor-make your HP agreement to best suit your needs. Choose your budget and the length of your agreement, and we will show you a selection of cars that are available for you to purchase. Of course, putting down a deposit will help to reduce your monthly payments, but it's not always necessary if you prefer a no-deposit option.
If during your agreement term you decide that you want to pay more, you can settle the payments early without any penalty fees.
If you fall behind on the monthly payments, the car may be repossessed by the lender as it remains the property of the finance company until you've made your final payment.
Using cash or savings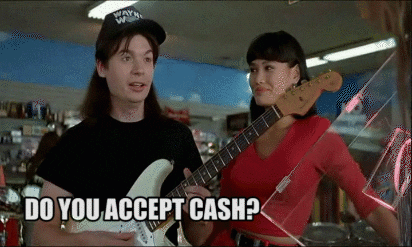 If you prefer to pay for a car outright, then this could be the most frugal way to become a car owner in most cases. However, as used car prices continue to grow, buying with cash may not be the cheapest way to fund to your next car at this moment in time.
Plus, if you're using a large chunk of your cash reserves to buy a used car, the purchase could bite into your emergency funds.
Nevertheless, if you are confident that you can set a budget, stick to it, and not exceed what you're able to afford, then buying with cash is a good way to get a used car. Best of all, you will have no further commitments to make payments beyond the day that you pay for and take ownership of the car.
Personal Contract Purchase (PCP)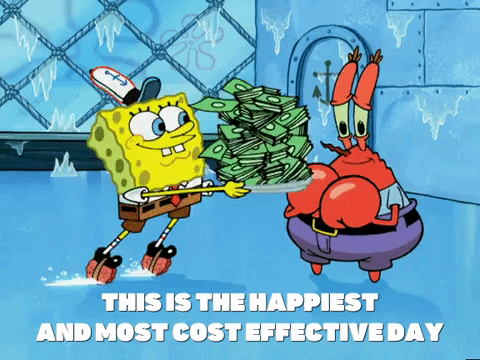 Personal Contract Purchase (PCP) is a simple car finance solution. It's a good way to finance a used car because you can choose the terms of the agreement to suit your affordability.
With PCP, find the car that you want to drive, work out how much deposit you want to put down – if any. Then choose how long you want the agreement to last.
When it comes to the end of your agreement, there's more flexibility. You have three options; choose to make the final balloon payment if you want to keep the car, part-exchange the vehicle for another, or hand the car back to the finance company.
If it's more flexibility that you want, PCP is a great choice. With PCP, you will only cover the cost of depreciation of the car plus interest. This will be paid over the agreed term. Therefore, your monthly payments are likely to be lower than most other finance alternatives.
The annual mileage limit you choose will determine your monthly payments. The more miles the car has driven at the end of the term, the less it'll be worth. Therefore, the more miles you do each year, the higher your monthly payments will be. This is because you're covering the cost of the car's depreciation.
Once those details have been set, you can drive the car for as long as the agreement lasts. Remember that you are still liable for the full amount of the vehicle if anything happens to the car or if you settle early.
Personal loan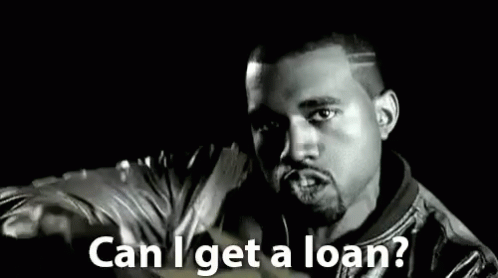 One of the most popular ways to finance a used car is with a personal loan from a bank or building society. Like every other finance option, your application will be subject to a credit check.
A personal loan is usually offered over a fixed period, typically between one and five years. You will make monthly repayments plus interest until the borrowed amount is paid off.
You have the option of either a secured or unsecured personal loan. A secured loan means that if you don't keep up the repayments, the bank has the right to repossess your belongings such as your home. An unsecured personal loan doesn't require you to put up any collateral, but this also means that the interest rates are likely to be higher.
Additionally, personal loans usually have a higher Annual Percentage Rate (APR) than car finance offered by motor trade companies. This makes personal loans more expensive than other finance products. However, one of the benefits of buying a used car with a personal loan is that you won't be restricted by mileage limits, which often come with car finance products.
Be careful though, as a personal loan can limit the availability of any additional funding you may want in the future from your loan provider.
Utilising personal loans can in some instances limit the availability of additional funding from the provider, normally your bank.
Credit Card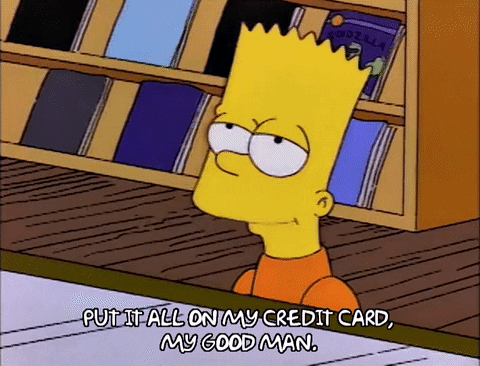 Though credit cards are one of the most common forms of finance available, they're not always the go-to for funding a car. But if you do decide to use a credit card to get a car, it's worth knowing the best available options.
Many credit card providers now offer 0% interest for a specific amount of time. If you find one that meets your requirements, be sure to pay off the purchase of the car before the interest-free period is up. Otherwise, you'll end up paying more than the cost price of the vehicle.
You can use websites such as Money Saving Expert to search and compare credit cards. When you apply for one, you will go through a credit check and your acceptance is based on your credit score.
Ready to start your car finance application? Use our soft credit search below and get an answer in minutes: