Applying for car finance is generally a straightforward, easy process. However, there are a few checks that need to take place before your application is approved, and one of those is an affordability check.
In the past, lenders simply looked at your net income to determine affordability, but there were risks for both the consumer and the lender in doing this.
With more stringent lending criteria, a myriad of factors now come into assessing how much you can comfortably afford to pay. So how do affordability assessments actually work and who says how much you can afford?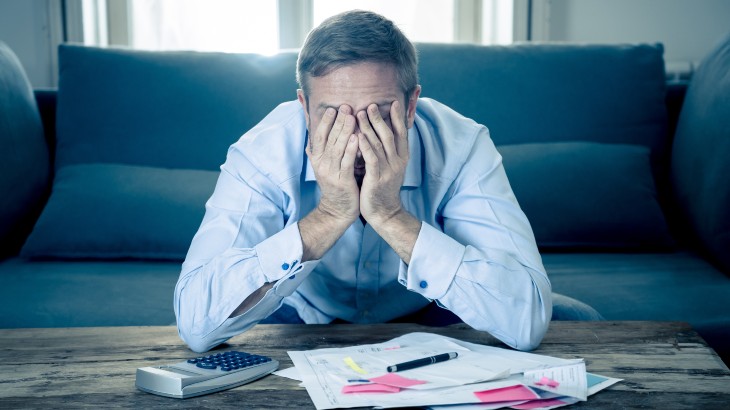 What is affordability?
If you've applied for any type of credit or loan, you've probably been asked some affordability questions or even been told that an affordability check will be taken out.
It's something almost every borrower will experience taking out finance, as it's part of responsible lending and is designed to protect you from struggling with the loan in the future.
Affordability doesn't only have a bearing on whether you're accepted for finance – it also determines how much you can borrow.
Lenders will take into account your monthly income, as well as your essential outgoings, in order to come up with an amount that's classed as your disposable income.
If you have more disposable income you're more likely to be able to afford the repayments, and the lender will deem you less of a risk to lend to.
How does an affordability check work?
Affordability assessments or checks are made up of two parts – how much money you have coming in and how much money you have going out.
Your income
The lender's first check will be how much money you have coming in. If you're in full-time employment, that's usually through payslips (three months' worth) or your P60.
All income counts, so any benefits of extra income you receive will all be considered, but again you'll need to back it up with documents outlining how much you're earning.
If you're self-employed, this part of the check can be a little more rigorous, particularly if your income fluctuates from month to month.
In this instance, you may be asked to provide tax returns from over a longer period to give the lender a better idea of your overall financial situation.
Your outgoings
With the aim of the affordability check being to find out how much you have 'spare' for your monthly payments, next the lender needs to see what you have after all your necessary payments have gone out.
That means they'll look at all your essential bills, including rent or mortgage payments, council tax, utilities, food, clothing and insurance.
At this stage your credit report comes into play, as they'll also take a look at how much you're spending on repaying your current debt too.
Once they have all those figures, they can tot it up, subtract it from your income and will then have a broader idea of your financial status and how much you can afford.
What's more important: affordability or your credit score?
Your credit score is important when it comes to getting approved for car finance. The lenders will use your report to see your history of how you pay back loans.
However, affordability has the final say. If you have a poor credit score, there are specialist lenders – such as the ones we have access to at Hippo – who can look at your circumstances and help.
But if you can't afford to make repayments it'll be harder to get approved.
What car finance can I afford?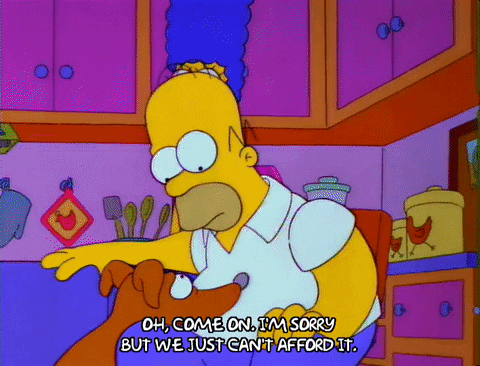 It's easy to underestimate the cost of owning a car. As car finance can last for a few years, looking at affordability early on can ensure that you can comfortably meet repayments as well as insure, fuel and maintain your new vehicle.
The type of car finance you choose actually has a big effect on your monthly repayments, so as well as thinking about your budget overall it's a good idea to have a think about the car finance that would suit you too.
Hire Purchase
With Hire Purchase, you make fixed monthly repayments over an agreed number of years until the end of the term when you own the vehicle.
Monthly costs for hire purchase deals are generally higher than personal contract purchase (PCP) or personal contract hire (PCH) agreements.
READ: What is Hire Purchase and how does it work?
Personal Contract Purchase
With a PCP deal, you're paying off the depreciation of the car over a set period plus interest. This means your monthly repayments will be lower than Hire Purchase but typically higher than Personal Contract Hire on a like-for-like basis.
It is also worth factoring in that, if you want to own the car at the end of the term, there will be a large balloon payment.
READ: What is Personal Contract Purchase?
Personal Contract Hire
With PCH, or leasing as it's more commonly known, you're simply paying off the depreciation of the vehicle without also having to factor interest into the cost like you do with PCP.
You can also include maintenance packages into the contract, making your monthly repayment 'all-inclusive' and easier to budget for.
Where it differs from other forms of car finance is you don't have the option to own the car at the end of the deal, and when the time comes you simply hand it back.
READ: Advantages and disadvantages of Personal Contract Hire
Does your deposit impact an affordability check?
While having a deposit or initial payment doesn't necessarily affect whether you're eligible to take out car finance, it can have a big impact on affordability.
Putting a larger initial payment down on can reduces the your monthly payment and can also affect the interest rate you're offered if it's a PCP deal you're looking at.
With a car finance plan like Hire Purchase, a larger deposit could significantly lower your monthly repayments making it more affordable.
Can I still get car finance if I fail an affordability check?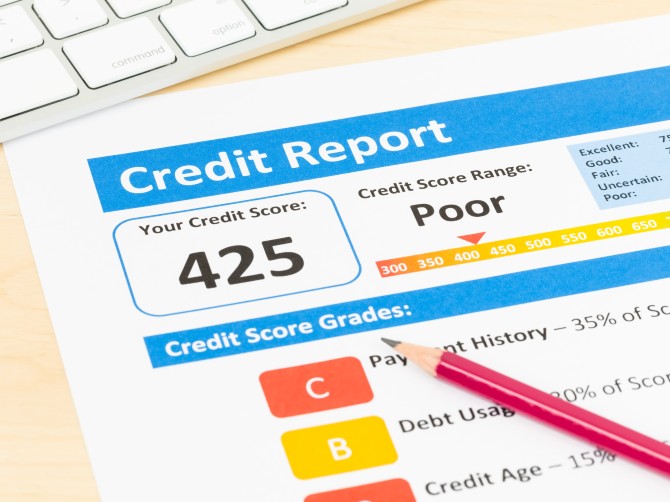 A responsible lender won't approve an application if they don't believe you can afford the repayments. Far from being a bad thing, they're essentially protecting you from ending up in serious financial trouble.
However, if you have bad credit but your circumstances have changed and you believe you can afford a car, one option would be to use a guarantor.
A guarantor, usually a parent, is nominated to cover the loan and continue payments if you are personally unable to make them. Their presence will give the lender confidence that payments will be made and reduce the risk of defaulting.
What can I do to help improve my chances?
There are a few ways you can help improve your chances of meeting the affordability criteria before you apply for car finance:
Budget carefully
Making a budget earlier on and living within your means can help you manage your finances as well as show the lender you're financially responsible.
Reconsider your plan
While a lender may be unwilling to loan you the amount you want based on affordability, they may be prepared to offer you a lower amount or a longer repayment term.
Consider different types of car finance plans and models that may be more affordable.
Cut back elsewhere
Check your budget carefully, as well as any receipts for the past three months. Is there anywhere you could cut back that would give you some breathing room in your budget?
Pay down your debts
Your credit utilisation ratio is something that lenders look at to determine your eligibility, as well as affordability for finance.
If you have less debt, you'll free up some of your disposable income as well as lowering your utilisation ratio.
Stress-test your finances
An affordability check is just as much about protecting you as they are the lender.
Even if you can comfortably afford repayments now, it's a good idea to stress-test your finances to ensure you can in the future.
Do you have a cushion of money if other things took a turn for the worse?
Using a soft credit check
Whatever your budget, at Hippo Motor Finance we have a car to suit you. However, we also have a large panel of lenders who can find the most suitable finance for you.
We work with specialist lenders who can look at factors such as poor credit and affordability to help you find the best car finance deal for your circumstances.
We'll only ever use a soft credit check in the first instance to find the finance that's right for you, meaning it won't leave a visible footprint on your credit report and will protect your credit score.
Get a quote in minutes ✅
– with
zero impact on your credit score!*
Get Started
Rates from 12.9% APR. Representative APR 18.9% We are a credit broker, not a lender.
*a hard search will be performed if you decide to proceed