When it comes to making the decision of whether you should buy or lease a van, many usually just take one key factor into account – how much it'll cost.
However, there are many differences between leasing and buying a van, all of which you should consider before making your final decision.
So if you're stuck deciding between buying or leasing, read on to find out more.
What's the difference between buying and leasing a van?
The obvious difference between buying and leasing is that if you buy a van, it's yours to keep.
If you lease a van, you have to give it back at the end of your agreement.
That's not where the differences end, though.
Buying a van
Buying a van means you'll own it and have to pay for everything related to it. If you buy it outright with cash, it's pretty straightforward. You'll have no interest fees or monthly repayments to worry about and you can do what you like with it.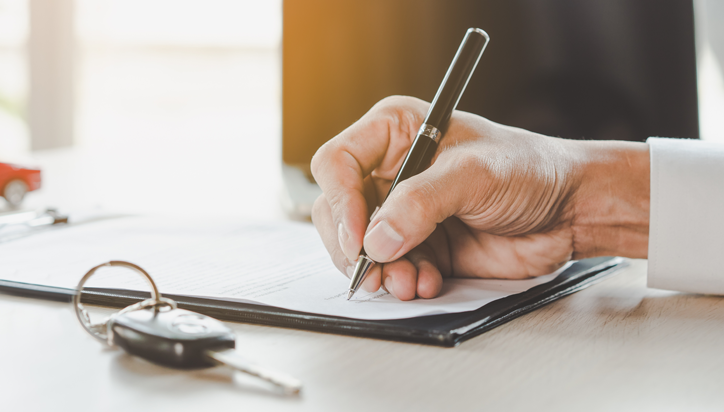 Of course, a van is a large purchase, so many will buy it through a finance agreement. Depending on what type of finance you choose, you'll pay a series of monthly instalments until the term comes to an end and you own the van.
However, a big consideration when buying a van is what will happen in the future when it needs replacing or when you don't need it anymore.
A van is a big investment, but it'll start losing value from the second you drive it. So depreciation is one factor to think about.
When you own your own van, there are no restrictions on how far or how long you drive it. The downside is that you'll be responsible for paying maintenance and tax, and will continue to do so for the life of your van to keep it in the best condition.
Pros of buying a van
You own the van

There are no restrictions on modifying the van

There are no mileage limits

If you pay outright with your own money, there are no monthly repayments to worry about
Cons of buying a van
You have to find a large lump sum to pay for the van

If you buy it on finance, you have to factor in monthly repayments and interest

Your van will more than likely depreciate in value as soon as you get it

You're fully responsible for any maintenance costs, which will generally increase the longer you own the van
Leasing a van
If the cost of buying and maintaining a van is concerning you, another good option is leasing.
A lease, or personal contract hire agreement, is like a long-term rental. You'll agree to a fixed term – usually around two to four years – and during that time you'll pay fixed monthly payments in return for using it. Then, when your contract ends, you just hand the van back and walk away.
As a van is typically used for work, maintenance costs need to be a factor when deciding on whether you want to buy or lease.
Leasing has the advantage here. Firstly, the van is new and so will usually be under warranty for the length of the lease. Secondly, you can also choose to add a maintenance package to your agreement that covers things such as servicing, maintenance, tyre replacements and MOTs.
Where leasing isn't as advantageous as buying is when it comes to mileage. Lease agreements come with mileage restrictions, with charges if you exceed them.
The same applies to damage or modifications. As the van never belongs to you, you can be charged for bringing it back in any condition that is below an acceptable level of fair wear and tear.
Lastly, leasing a van means you'll need far less capital upfront than buying. If you're a new business, this can be a big boost. For a lower monthly payment, you can get a van that looks professional and performs well – something that'll reflect well on your business.
Pros of leasing a van
    Low deposits and affordable monthly repayments

    No concerns about depreciation

    Lower maintenance and repair costs

    You could drive a newer, better-equipped van that you might otherwise not be able to afford

    The flexibility of changing the make and model every few years

    If the van is for business use, the VAT on lease payments is tax-deductible and you can usually claim any excess mileage charges as expenses
Cons of leasing a van
    You don't own the van

    There are mileage restrictions with charges for exceeding them

    You're tied into a financial commitment over a number of years

    There are charges for damage outside of fair wear and tear

    Restrictions on modifications and the van must be returned in the same condition as when you took delivery
Is leasing or buying a van right for me?
There are many factors to consider when looking at how to finance your van – and cost is only one of them.
In a nutshell, leasing can often have lower monthly payments, you can decide on your mileage and your term, but at the end of the agreement, you won't own the van.
Buying outright can be a cheaper option in the long run, if you choose to keep your van for a prolonged period. However, you're responsible for maintaining the depreciating asset.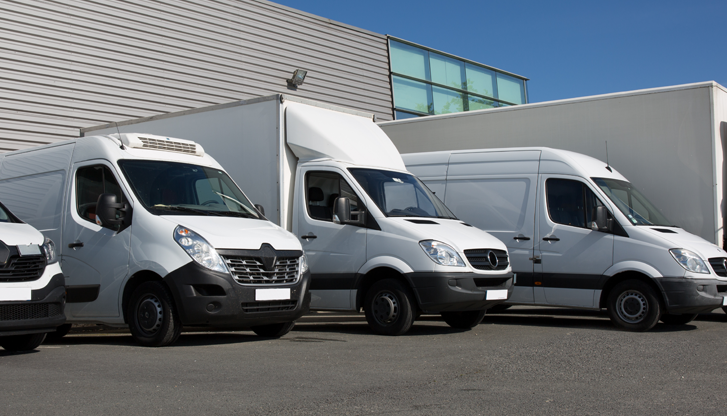 How the van is going to be used may also play a big factor in your decision too. If you're a busy tradesman, you're going to be using the van a lot. And the more you use a van you own, the more time and money it'll take to keep it in good condition.
A lease meanwhile can remove those concerns by you including a maintenance package in your agreement, leaving you free to get on with your business.
However, if your business involves travelling long distances, there are mileage restrictions to take into account with a lease.
When you buy a van, you can claim the cost of it against your income tax bill, but this varies and depends on how you pay your tax. If you lease a van for business use only, you can claim 100% of the VAT back on the monthly lease payments.
So, ultimately, whether you buy or lease a van will depend on what you want to use the van for, your own preferences as to ownership, and your financial circumstances.
How does van finance with Hippo work?
Looking for a new van can feel overwhelming, and adding how to finance it even more so. At Hippo, we have a large range of vans in stock. We have both business and personal lease deals to choose from and, if you'd prefer to buy a van, we can help there too – be it a cash purchase or through vehicle finance such as hire purchase or personal contract purchase.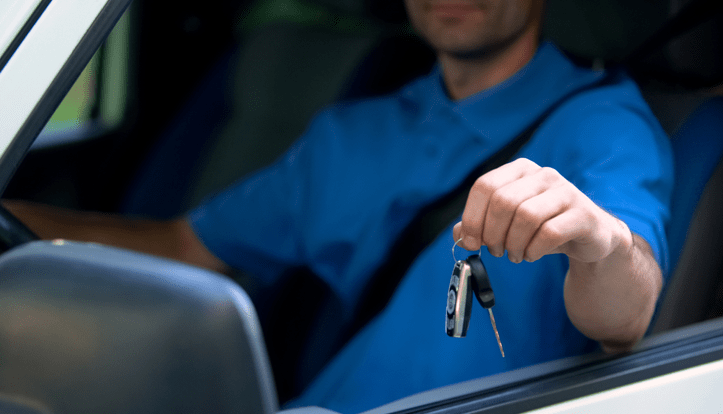 Our experienced team can help you not only choose the right van for your needs, but they can also help with the financing side.
Regardless of your financial circumstances, we believe you should be able to have access to the van you want. That's why we offer our free eligibility checker, which makes it easier to find out which van is suitable for your budget and credit profile.
Just click on the banner below to get started.

BANNER