No matter what manufacturer you look at today, or what form of car finance you want to use to fund the purchase of your new car, when you look at deals they state that you'll need an initial deposit or initial payment.
This can be from anywhere between 3-12 months upfront, but if you shop around a bit you'll see many dealerships and brokers offering zero deposit deals.
So do you need a car deposit? How much do you need? And how can you save up the money? Read on and find out more.
Why save up for a car deposit?
The more money you're able to save for a car deposit, the less your monthly payments will be.
In fact, if you're looking at a Personal Contract Purchase (PCP) deal, in many instances a larger initial deposit can help you save the amount of interest you have to pay over the term too.
READ: What is a Personal Contract Purchase (PCP) and how does it work?
How much do I need?
Well that all depends on the car you want and how much you want your monthly repayments to be.
One idea would be to take a look at your disposable income now – how much could you afford to repay monthly for car finance? Is that enough for the car you want?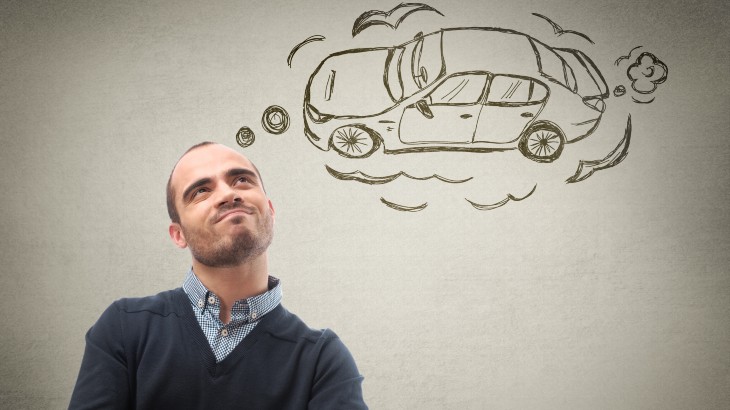 Standard deposits normally start at around 10% of the list price for the car. Although here at Hippo, all our cars come with a zero deposit option. 
But by saving up a deposit beforehand, it often means you can actually borrow more or get more of a competitive deal. 
So in essence a deposit could be the deciding factor between getting the car of your dreams or having to downgrade in order to fit your budget. 
How much you need for a deposit also depends on the type of finance you choose.
If you're looking at Hire Purchase, saving a larger deposit will cut your monthly repayments down throughout the life of your loan. 
READ: What is Hire Purchase and how does it work?
The same applies with a PCP deal. However, you also have to take into account that come the end of your PCP deal, if you want to keep the car, you'll also have to pay a lump sum.
How long does it take to save a car deposit?
Again, this depends on how much you want to put down initially. But once you know the amount you want to save, you can work out how long it'll take you.
There are a variety of budgeting apps available which can help you save toward your target goal, but it's important to be realistic. If you set your monthly savings target too high, there's a chance you could feel deprived and give up. 
If you set your target at an amount you feel comfortable with, you can always make larger deposits to your savings when you can afford to.
What's the best way to save for a car deposit?
If you don't already have one, your first step is to set up a savings account. Depending on the amount of time you've set yourself to save, it's worth shopping around for the best interest rate.
If you need access to your money in the near future, it's best not to lock it into a higher interest account that may penalise you for early withdrawals.
Once your savings account is open, set up a standing order from your current account into the new account to come out monthly, weekly or even bi-weekly – whatever suits you. 
Another way to earn some cash quick is to look for items you don't need anymore such as old phones, laptops and other tech. You can sell these easily and quickly to add to your fund.
If you're saving over a long period of time, make sure you review your account to ensure you're still on the most competitive rate of interest.
What if I can't save for a deposit?
If you don't have time to save up for a deposit, don't worry. There are other options. At Hippo Motor Finance, we can help you find the right car finance deal for you, whatever your financial circumstances.
All our vehicles come with a £0 deposit option, meaning you can get behind the wheel of the car of your dreams without needing a big chunk of cash upfront.
Get your personalised deals today by completing our quick and easy online application form: