Right now, car finance is the most popular way to get behind the wheel of a new car in the UK. 
With a range of options available to suit every budget, financing is allowing people to drive away without having to shell out a large lump sum of cash.
Of course, if you're looking around for car finance, you want to get the most affordable deal you can.
Getting cheap car finance is possible. And if you want the best chance of finding the right, cheap car loan for you, read on.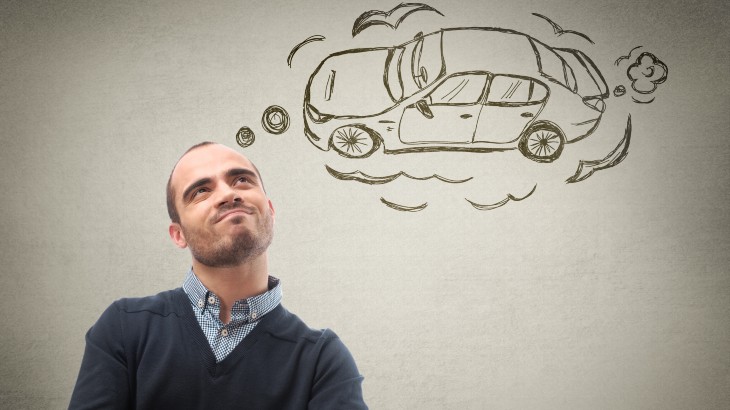 Keep an open mind
It's fairly obvious, but the car you choose will have a major effect on how cheap your finance is. Especially if you have a less than excellent credit score.
Plumping for a top-of-the-range Audi or BMW is going to mean a larger loan and higher monthly payments when it comes to car finance. Especially if you're considering additional options available with your chosen model, which can be expensive.
So it's important to keep an open mind when it comes to choosing your car, as well as thinking about what you can afford to repay.
There are many different makes and models out there, so make sure you do some research first to ensure you find the right vehicle for your financial circumstances.
Pay a larger deposit
If you can, paying a larger deposit will get you a better car finance deal for a couple of reasons.
Firstly, a larger deposit means you don't have to borrow as much money. This lowers the risk for the lender. And as the risk is lowered, usually the interest rate is too if it's a PCP deal you're looking at.
With a lower interest rate, the total amount you have to pay back may end up being much lower, so you'll end up paying less overall for your car meaning lower monthly repayments.
Secondly, a larger deposit means the overall value of your car finance loan will be smaller and you may be able to pay it back sooner.
Or, if you're not in a rush to pay it off, you could spread it out and have cheaper repayments each month.
Check your credit report
Really, this is one you should do anyway before applying for car finance – regardless of whether you're looking for a cheap deal or not.
It gives you the chance to make sure your credit score is healthy so you can have more reassurance that your car finance application will be accepted.
When you're looking for a cheap car loan, ideally you want to have a good – if not excellent – credit score.
Lenders consider people with higher credit scores to be lower-risk customers. This means they're more likely to offer lower interest rates.
So, as you might expect, if you have a lower credit score, you'll often be offered higher rate interest loans.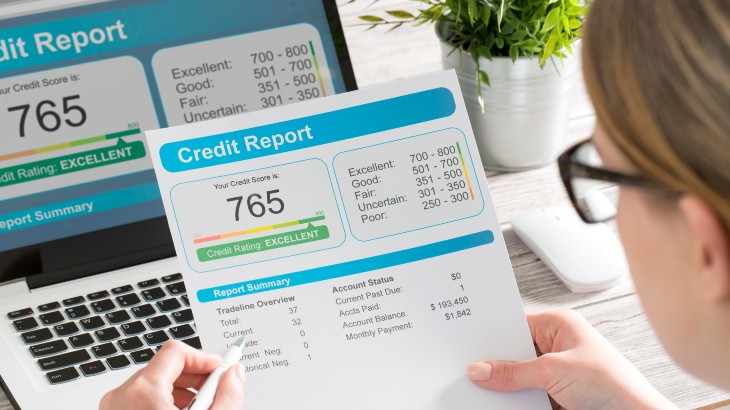 If you do have bad credit and want to get the cheapest car finance you can, it's a good idea to work on improving your credit score first.
Start by spending a little time going through your credit reports, check them for errors and see what's bringing your score down. Maybe you're not registered on the electoral roll. Or perhaps there's a missed payment.
The good news is that your score is easily increased – it just may need a little time to do it.
So if you don't need the car right away, delay your purchase while you work on getting the numbers up.
If you can't wait, you could also approach a lender that has experience helping those with bad credit, as they can help you find the most affordable finance for your circumstances.
At Hippo, we believe in responsible lending and have many years of experience in helping customers with diverse credit backgrounds get a deal that's right for them.
Choose the right finance
There are many different financing options when it comes to buying a car, and unfortunately, picking the cheapest isn't always that easy.
It'll depend on a whole host of factors – the car's price, how much deposit you have, your credit rating and even the finance method itself.
Ultimately, it comes down to your own preferences. Do you want cheaper monthly repayments? Do you want a newer car that you can change in a couple of years? Are you happy with mileage restrictions?
Knowing all your options will give you a headstart when it comes to picking the most affordable finance for you. Here are the three main, most popular types of finance.

Hire Purchase
Similar to a loan, with a Hire Purchase (HP), you borrow the money to pay for the entire car and pay it back, plus interest, in regular monthly instalments. You won't own the car until you've made the final repayment. 
As the car finance company owns the car until it's fully repaid, the vehicle acts as security against the loan, so it can be cheaper than an unsecured loan. 
READ: What is Hire Purchase and how does it work?
You can pay a deposit with a HP to get a cheaper deal, and the more you pay, the lower your payments. 
Personal Contract Purchase
If you want cheaper monthly payments, Personal Contract Purchase (PCP) might be right for you. 
Essentially it's still a loan, but you don't pay off the full value of the car – only the depreciation plus interest. 
You make a deposit, if you wish, then the finance company works out how much the car will be worth at the end of the agreement based on mileage, which is then subtracted from the cost of the car at the start, and that's your loan amount. 
At the end of the agreement, you can either hand the car back or pay the optional balloon lump sum payment to own it. 
READ: What is Personal Contract Purchase and how does it work?
It's worth noting that PCP agreements can get expensive if you exceed the mileage allowance. However, if you stick to it and return the car the way you took it, it can be a cost-effective way to finance a new car.
Personal Contract Hire
If you're looking for the cheapest way to drive a new car, Personal Contract Hire (PCH), otherwise known as leasing, is one to consider. 
Again, you can choose to pay an initial deposit which is then followed by fixed monthly payments for the length of the term you've agreed.
Your payments with a lease tend to be much lower than other finance options as you're not paying to own the car.
Like a PCP, you have a mileage allowance, and if that's exceeded, there'll be an additional amount at the end of your contract. 
However, you can add a maintenance package into your lease, meaning there's less expense further down the road. And, as lease agreements are usually on new and nearly-new cars, they're usually still under warranty. 
READ: Advantages and Disadvantages of Personal Contract Hire
There are other financial benefits, too. Road tax is already included in your payments, and as you never own the car, so you can't sell it, you'll never have to worry about depreciation.
Use what you have
If you already have a car, by selling or part exchanging it, you can bring down the amount you need to borrow, making car finance cheaper.
Make sure you do some research first before offloading your current car, though. Find an advert for a similarly-aged model, so you know roughly what it's worth.
If you have outstanding finance on your car that's something you'll also have to factor in. With outstanding finance, you can't sell your vehicle privately until it's settled. And if you part exchange it, what you owe will come off the price offered. 
Your car finance provider will be able to let you know what your settlement fee is to end your agreement.
Find cheap car finance
If you're ready to find the best deal for you, you can use our quick and easy online application form to get pre-approved.
It won't affect your credit score, and it'll give you personalised deals on all our cars, meaning you can see which is the best for your circumstances.