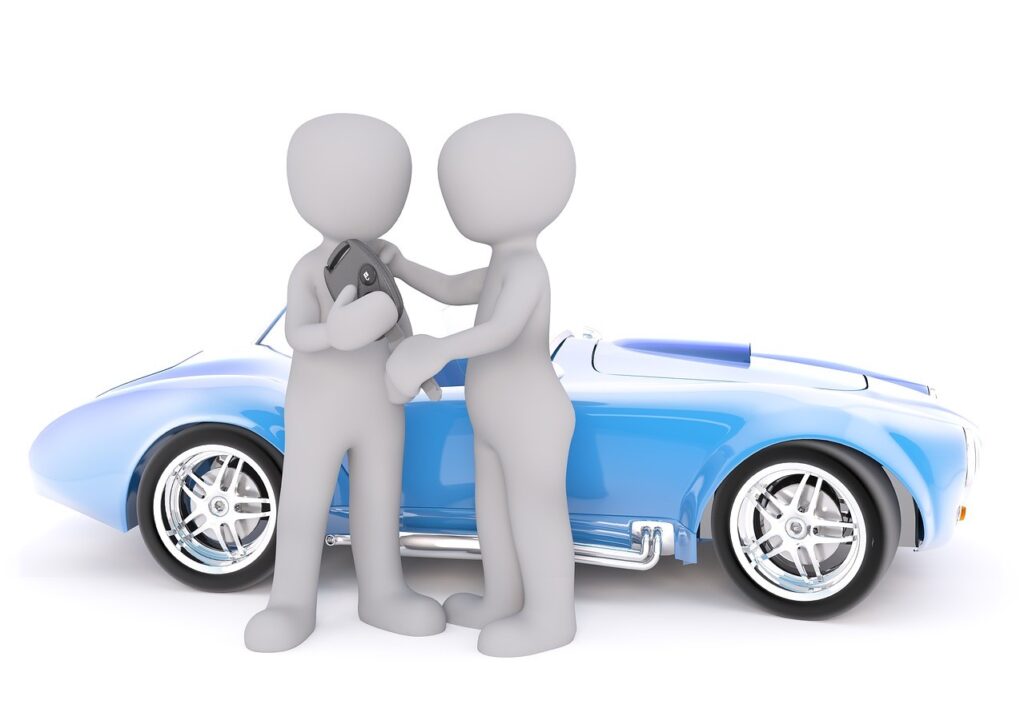 The way we buy cars has changed. Going back a few decades, you would visit your local new or used car dealer and, over a cup of tea, discuss the various options, perhaps take a test drive then, after a small amount of negotiation, drive the car away.  Not that there's anything wrong with that method on the surface, but it can lead to limited choice in both cars and finance for a customer and you're less likely to be getting a great deal on both.
Today, you now have a much greater choice of cars and potentially finance but it also brings its own set of problems… fraud, overpromising and under delivering, small-time operators that can fool us into thinking they have all the facilities necessary to supply, finance and service cars and whereas you could always visit your nearest dealer in the past and they would fix issues in order to protect their reputation, fly by night operations are increasingly advertising on the web.

Hippo Motor Finance was developed as a solution to keep the best of the old world: reliability, reputation and friendly help, and marry these with the best that new technology can offer car buyers, such as operational scale and joint processes. As a a result, you have a seamless, one-stop car-buying shop that you can trust.
How do I choose and finance a car with Hippo Motor Finance?
Getting behind the wheel of your next car couldn't be simpler than doing it the three-step process HMF way:
1) Find your finance:
If you're not sure if you'll be accepted for finance – simply head on to our Instant Finance Check tool. This is a soft check at, based on a few personal details assesses whether our funders will accept you. Best yet, it won't affect your credit rating.

2) Choose your car:
Hippo Motor Finance has hundreds of cars in stock for you to choose from. Once you have been accepted for finance, let us know what car you want. If you want, pay a deposit, if you prefer not to, then all our cars have a no-deposit option. With no-deposit, you don't start paying until after 30 days.

3) Drive your car:
Once your contract has been finalised, you can pick your car up from our Blackburn showroom the same day. Not in the area? No problem! We can have your vehicle delivered in 48-hours.
How is Hippo Motor Finance different?
Firstly, when it comes to reputation and length of time in the motor industry, it's hard to beat Hippo which was formed over a decade ago by the Preston family who, prior to this, has over 50 years of experience in the industry having owned prestige franchises such for BMW and Land Rover down the years. We have held onto our core belief of serving customers with knowledge, passion, courtesy, and of course, fairness and this will always be part of the brand.
Along with this hard-won reputation, we also have the scale and size to truly bring you great choice in real vehicles. Hippo Motor Finance has over 800 cars in stock, direct access to thousands of new car lease deals and another 600 nearly new or used cars which have been bought and are on their way to our Preparation Centre for full preparation prior to being offered to customers.
Hippo Motor Finance is a leader when it comes to the funding on offer: we have a panel of 14 proven lenders that offer a variety of finance terms: from the prime lenders through to specialist lenders that will even provide credit for those with missed payments, CCJ's and even those in an IVA. This means that we are much more likely to be able to approve finance in the first instance and much more likely to offer the best rates on the market – an often overlooked area when buying a car the traditional way.
But we didn't stop there, over the years we have added a few extras:
No deposit finance, meaning you don't have to tie up capital when leasing or financing a new vehicle.
Warranty as standard. Every vehicle that comes from Hippo comes with a warranty. This is either the manufacturer's warranty or, where this has run out, a market leading, independent, Platinum warranty which is designed to give both you and us the peace of mind to sort our unlikely issues in the first three months after the sale. Of course, we offer extended warranties, and unlike some operations, we make sure we pass on savings to you where we clearly give a lot of warranty business to our supplier.
Nationwide delivery. We can deliver your new or used vehicle to anywhere in the UK (including Northern Ireland and the Isle of Man)

Hippo is constantly evolving however and Hippo Motor Finance has recently added the following benefits to our already market-leading proposition:

Instant decisions. While we were always fast at coming back to you with the finance decision, we have now made it even slicker and faster. You can now get near-instant decision from Hippo. Crucially we use a soft search capability to obtain a highly accurate result which is based on what you tell us in the short application. This means you can move onto selecting the vehicle of your choice from our huge choice asap and we can get you into your new car that much quicker and easier.
In-stock cars. We reserve a selection of our cars so that they are prepped and ready to go. This means that (providing the finance is in place) they can be picked up the same day or alternatively delivered to anywhere in the UK within 48 hours. If you need a car quickly…Hippo can help!
Return and replace. We are so confident in our cars that we have recently introduced our newest innovation, our seven-day, no quibble, return and replace service. If you are not happy with your car, you can simply advise us and together we can select a new one from our huge selection of nearly new and used cars
At Hippo Motor Finance we blend the best of the old car buying world with cutting-edge technology, scale and an industry-leading offering to bring you an unrivalled package. To discuss how we can help you find the perfect next car for you and provide great finance offers for it, chat with us online, or give us a call on 01254 956 777, and a member of our experienced team will be happy to help.