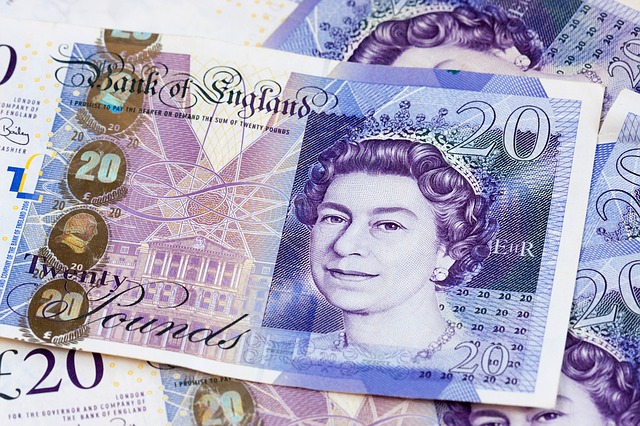 At Hippo we know that the interesting part of buying or leasing a new car is not the finance itself! Having a good understanding of your different finance options helps to make sure that you get a good deal and, one that suits your own individual needs. Hippo Motor Finance is here to explain how each finance type is different.
About Car Finance At Hippo Motor Finance
Car finance does not need to be scary. Think of it like ordering from a short menu – you just need to understand the ingredients and which selection is best for you. At Hippo Motor Finance we have a finance menu consisting of a Personal Contract Purchase (PCP), Personal Contract Hire (PCH) or Hire Purchase (HP).
What are the advantages of PCP?
Let's look at the UK's leading method of finance, Personal Contract Purchase, commonly known as PCP. Around 80% of all personal car finance deals are done on PCP as this flexible method of financing a car presents a large number of positives.
The company offering PCP finance uses its experience to estimate what your car will be worth at the end of the agreed contract period, normally 2 to 4 years, in order to provide a guaranteed future value. Your monthly instalment effectively pays off the drop in the car's value and, at the end of the agreed period, you can decide to hand the car back or make a 'balloon payment'- agreed up front- which means that you can keep the car.
As you can see, it's very flexible – once you have made the agreed monthly payments, keep the car or walk away – it's your choice.
If you want to walk away, you don't have the hassle of selling the car – just hand back the keys once you have completed the agreed monthly payments and, if you like, select a new car.
Estimating the future value of the car is not a science and the lending companies normally build in a small margin for making a mistake so, in some cases, the car is actually worth more than the guaranteed future value which means that you can take any resulting difference and put this money into the deposit for your next car. Of course, if they get it wrong and the car is worth less than they estimated – it's the finance companies problem – you can just hand it back!
You can settle your car early – if you don't want to wait till the end of the agreement period – but you will need to pay the difference between what the car is worth at the point and what you owe.
Things to consider when opting for PCP!
The guaranteed future value is based on the car having normal wear and tear so if it's damaged (for example cracked wind-shield or has dents) this is assessed, and you may have to pay in to make this shortfall good.
You can't sell the car until you have made all of the payments/settled the finance – including the balloon payment as the car is not yours to sell until this point.
Mileage allowance is a key consideration when opting for PCP. The agreement will stipulate what charge per mile there is for exceeding your agreed mileage during the plan period. You will advise what you think you will use up front as your estimated annual mileage.
So, if you estimate less mileage, say 7,000 miles per year rather than 12,000 miles per year, the finance company will obviously predict that the car will be worth more when you hand it back. Assuming you actually did more mileage than you thought you would – there will be a charge to cover the excess miles and excess mileage charges can vary considerably (Hippo's funders generally charge between 4p and 15p per mile) but we have heard of charges as high as £1 per mile so please check excess mileage terms.

What is Personal Contract Hire (PCH), the advantages and the things you may want to consider?

Contract Hire is the purest form of leasing. You never own the car, you chose a leasing period (normally 24-48 months), estimate your annual mileage, make the monthly payments and, at the end, simply hand the car back. It's fast becoming popular as there are all sorts of advantages such as:

You can budget accurately. You know what your monthly outgoings on your car are, you can even take out a maintenance plan which covers pretty much all your motoring costs except fuel – pay one, easy monthly amount!

No worries about getting rid of the car at the end – just hand it back and get a new one!

Remember that you need to estimate your annual mileage up front so pay particular attention to the clause relating to excess mileage costs.
Contract hire is less flexible that PCP, while you can choose to end the contract early with Contract Hire, much like a mobile phone contract there are likely to be significant costs associated with this.

What is Hire Purchase (HP), the advantages and the things you may want to consider?

Hire Purchase is relatively straightforward and the most traditional way of funding a car. You agree a sum of money which will be borrowed and the interest/APR charged over a certain period, normally 2 to 5 years from the lender.  The monthly repayments are the same for the duration of the contract. The vehicle is registered in your name but you don't own the vehicle until all the repayments are made. You can settle the agreement early by paying off what is owed and once you have either paid all the payments or settled early, the vehicle is yours!

A major advantage of Hire Purchase is that you won't have to estimate your mileage at the start of the agreement so there are no penalty payments for excess mileage to consider.

Whatever finance option is right for you, Hippo has you covered!

Don't worry if it's confusing, we have dedicated and helpful account managers whose job it is to guide you through the advantages of each type of finance – we genuinely do not have a preference – it's down to your needs and it's up to us to meet them!
With Hippo Motor Finance, finding finance for a car is simple: Browse our cars available for finance and apply through Hippo Motor Finance online. Alternatively use our instant finance application tool to check your eligibility for car funding in seconds.