Loans come in all different shapes and sizes, with individual types of loans serving distinct purposes. The way each one works is slightly different, however much like a car the one you'll need will depend on your circumstances.
Here are the main types of loans explained:
Secured loans
A secured loan is a debt that's attached to something you own. It acts as security. If you don't keep up with the repayments on the loan, the item can be taken back from you to recover the debt.
The most well-known type of secured debt is a mortgage. You take the loan out on the property and the equity (the value of the house that you've paid off and own), acts as security.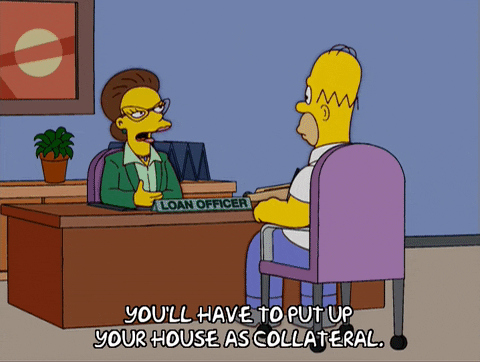 Fail to keep up with the monthly repayments, and the mortgage provider can repossess the property.
When it comes to car finance, a secured loan works the same, except this time the car acts as the security.
The advantage of a secured loan is that lenders tend to offer more money, longer repayment periods and better rates of interest because they have the security of knowing they can reclaim the value of the loan if you can't pay.
Unsecured loans
An unsecured loan is a debt that's not secured against anything.
As you don't need to put up any assets of yours for security on the loan, the amount you can borrow and the interest rate you'll be charged is usually determined by looking at your credit report. 
READ: Top 5 tips to boost your credit score
This will give lenders an idea of how you've dealt with credit in the past and what kind of risk you pose as a borrower.
With these types of loans, generally, you won't be able to borrow as much as you would with a secured loan. The terms can also be shorter and the interest rate higher.
Personal loans
This is one type of unsecured loan, usually taken through a bank or building society.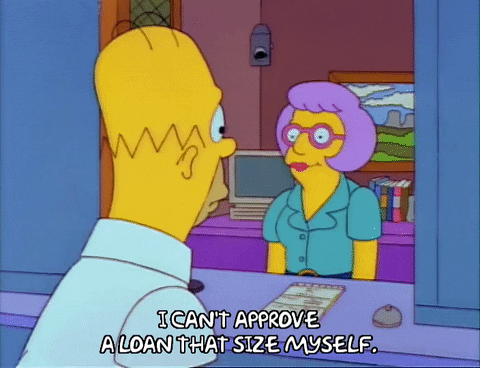 With this kind of loan, you're given the money outright to use how you wish and pay it back over an agreed period of time, usually with interest. 
As with all unsecured loans, your credit report and score is a determining factor in how much you can borrow, how long you can borrow it for, and how much interest you'll be charged.
Peer-to-peer loans
Also called 'social lending', a peer-to-peer loan works by matching you up with an individual (usually through a peer-to-peer website) that's willing to lend you the money and agree terms with you, rather than going through a formal financial institution.
A peer-to-peer loan often offers lower interest rates than you'd find with a traditional loan. However, in order to get the most competitive rate, you have to have a very good credit rating.
Credit cards
Not classed so much as a traditional loan, a credit card is often seen as a loan alternative. 
With this credit facility, a credit card is issued at an agreed rate of interest with a set spending limit (although that can either be increased or decreased over time).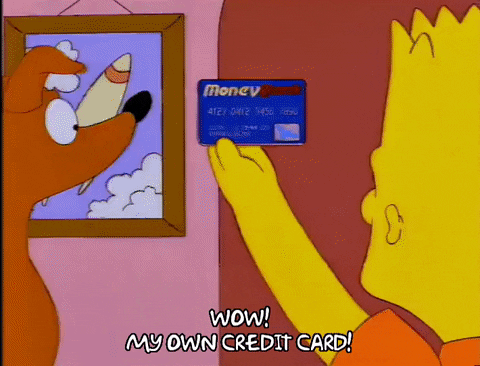 You'll only ever be charged interest on the amount you use. Some credit cards come with promotional offers of 0% interest for a limited time, and others will allow you to transfer a balance from another account.
Usually, with smaller limits than secured or unsecured loans, credit cards are often used as a way to top up existing cash flow, put down a deposit, or fund a smaller project.
What about the different types of car finance loans?
There are many different ways to finance your new car, although most car loans are secured rather than unsecured.
The loans we've spoken of so far are usually alternative ways to fund a vehicle.
Car finance loans differ, as they meet the specific need of financing a vehicle.
At Hippo Motor Finance, you can have the convenience of doing it all – choosing your new car and finding the right finance – in one place. 
As well as being a convenient solution, we also have relationships with many different lenders so we can find the right type of finance for you, whatever your circumstances.
Hire Purchase (HP)
Hire Purchase is a type of secured car finance loan. You can put down a deposit at the start if you wish, then pay the fixed balance and interest in monthly instalments over a set period of time. 
The term of the loan varies depending on your circumstances and deposit amount, but it can be anywhere between one and five years. 
READ: What is Hire Purchase and how does it work?
As this is a secured loan, until you've settled the loan the finance company owns the car. Once all the repayments have been made, you become the legal owner.
Personal Contract Purchase (PCP)
PCP is one of the most common forms of car finance. With PCP, you can choose to pay a deposit followed by a series of monthly instalments to cover the car's depreciation over the term plus interest. 
As the monthly instalments only cover the vehicle's depreciation, and you're not covering the total cost of the vehicle, PCP deals are lower than with Hire Purchase.
READ: What is Personal Contract Purchase and how does it work?
At the end of the contract, you can choose to either pay a lump sum to buy the car outright, part exchange it for a new car, or simply return it. 
Personal Contract Hire (PCH)
With PCH, otherwise known as leasing, you never own the vehicle. Effectively it's a long-term car rental. So, you make regular payments for using the car and hand it back at the end of the term. 
Servicing and maintenance can also be included in your package, allowing you to drive with confidence, knowing that if anything did happen, you'd be covered.
READ: Advantages and disadvantages of Personal Contract Hire
Which type of loan do I need for car finance?
What type of loan you need for car finance is always going to depend on a number of things.
How much is the car you want to buy?
Do you want to own it or would you like a new car every few years?
Are low repayments your top priority?
At Hippo Motor Finance, we can help you explore your options, find out what would fit your financial circumstances as well as what you're looking for from your car finance. 
Use our quick and easy online application tool to find out which car finance would suit you best without affecting your credit score: