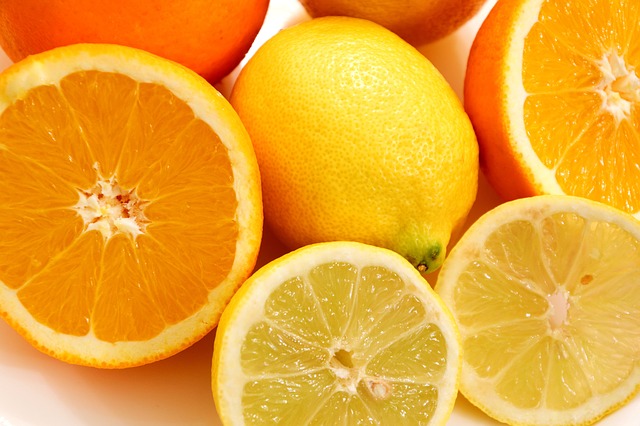 When you look at the absolute plethora of car finance companies available to choose from, you'll no doubt ask yourself: 'How do I know that this is a good business to buy a car from?'
It's important that the business you buy your car from has your best interest at heart, as well as the best deal for your pocket. That's why here at Hippo Motor Finance we'll walk you through the various considerations you need to take as you begin the journey of finding and financing your next car.
Questions to ask yourself
We've broken down the car-buying and car-financing process into three main questions you should be asking yourself before you sign any dotted lines for your car – new and used alike.

Lemons or oranges: will I buy a 'lemon', or a car that will give me lots of headaches? Or an orange – a car that is problem free and drives as intended?
Will the process of acquiring the car be seamless, or will it be difficult and taxing?
After I get the car, if something goes wrong – will the business really help me?
We all know what a poor car buying experience looks like, and that makes finding a company that answer the above questions the right way all the more imperative. Here are our suggestions on what are the hallmarks of a good company to choose to finance your next car. Along the way, we'll tell you what's a red flag or not.
What to look at:
Tenure
Tenure is a key point. How long has the company been in business? The fact of the matter is that, like any business, you learn through your successes and your short-comings. Better businesses address their shortcomings and grow over time – there is just no substitute for 'time in the business' when it comes to the motor trade.

Tenure is a key point. How long has the company been in business? The fact of the matter is that, like any business, you learn through your successes and your short-comings. Better businesses address their shortcomings and grow over time – there is just no substitute for 'time in the business' when it comes to the motor trade.
Reputation
Reputation is obviously a key consideration. There are loads of review sites now, designed to allow members of the public to have their say with the likes of Trustpilot or Feefo and Google reviews the most commonly used. When looking at reviews, the volume of reviews is also important. If the volume of reviews is low, they are less likely to represent the full truth and it's frankly easier to skew overall results by unscrupulous companies submitting fake, positive reviews. Balance is key when looking at reviews, if there is a large number of reviews, you are likely to get some poor ones and then it's key to look at what the management has done to address these.
Skill sets and breadth of offer
When buying a car, many organisations will promise you the world but do they have the visible skill sets to deliver on these? An example relating to the motor industry is the preparation of vehicles. To prepare used vehicles you need a proper assessment, workshop and body-shop. If these are not proven on the website then it's very likely that the company's preparation and servicing are at best rudimentary. In terms of car prep, a solid and reputable business will go out of its way to prove to prospective customers that it has these facilities.
Number and range of vehicles
A lot of car suppliers – particularly internet-based ones – don't have that many vehicles. They rely on gaining interest and then finding a car that might match, putting pressure on the end customer to take whatever vehicle they can find. This means that they can reduce their need for capital and it helps their cash flow as they don't own the car and can avoid the likes of depreciation on the car if it does not sell. It's self-serving however and often not in the interests of you, the end customer – so look for a supplier with some serious choice in real vehicles. Of course, if you are looking for something very specific that they do not have in stock, the fact that they already have a wide variety of cars means they are likely to be able to source the one you want from a wide range of sources and are more likely to secure a solid one.
Warranty
A key consideration to make is the kind of warranty that you are being offered. Firstly, does the dealer or broker offer one for free (indicating their confidence in their product); do they offer extended warranties and what does the actual warranty itself include? Can they provide details – is it an in-house warranty or an independent one with good reviews?
Lenders
When looking for finance to go with your new vehicle, you want to make sure that the company has a large panel of lenders. If they have a limited panel of lenders you are less likely to be approved and, even if you have good credit, you are less likely to get the best APR that you qualify for, so size counts when it comes to their lending panel.
Customer convenience
Sometimes it's also the smaller things. Do they offer any of the below:
Customer-pleasing options like no-deposit car finance offers?
Can they deliver the car to your house wherever you are in the UK?
Do they offer a returns policy?
Do they have additional add-ons like GAP insurance at a reasonable price?
All these small things add up and show you if a potential vehicle and finance supplier is a serious operator or one designed to get you in a car, and then you are on your own.

When buying a new or used car, you have the power to decide where you go. There is a lot of selection out there, but if you follow the rules above you are likely to get a good car and finance package and the peace of mind that comes with knowing that the company has the track record and ability to sort out any issues down the line.

Why Choose Hippo Motor Finance

Here at Hippo Motor Finance, should you choose us for your car finance, you are choosing a proven and reliable company that has your interests at heart, and we check all the boxes. Here's why:
Award winning company you can trust
We're part of the award-winning Hippo Motor Group (HMG), and we're always striving to give our customers the best experience possible. In 2017 HMG won the 'Growing Business Award' at The Hive Awards, and since then, we've been nominated for more. In 2018, Hippo joined the Leasing Broker Federation (LBF), and we made the LBF Top30 Leasing Brokers list, coming highest in the up-to 5,000 vehicles fleet category. Hippo is also a member of the British Vehicle Rental and Leasing Association (BVRLA), so you can be assured you are dealing with a reputable company.
Deep roots
By choosing Hippo Motor Finance, you're choosing a business whose roots boast over 60 years of experience in the motor industry, with the Preston family being well-known owners of successful franchises such as BMW and Land Rover in the past, before setting up Hippo. Hippo Motor Group itself has been pleasing customers for well over a decade with a huge range of vehicles and finance to match.
Highly-rated
Hippo Motor Finance is rated 'Great' on Trustpilot, and Hippo Motor Group and it's associated brands boast thousands of reviews on Trustpilot, Feefo, Google and many other review sites across the web. In fact, in a recent survey, 99.5 per cent of our customers said they would recommend us to friends or family.
One big family
Hippo Motor Group is made of nearly 200 members of staff who work hard every day to ensure your car gets to you in the best condition, whether you are getting a new or used car from us. HMG boasts a workshop with over 20 skilled technicians, a skilled body shop with 20 staff, a preparation and valet team numbering 20 caring personnel who all ensure our cars go through our 124-point check.
We also have a team of over 40 helpful account managers and four specialist Prestige Car account managers, as well as our logistics team with over 20 members and a large admin team, underwriting team and marketing team who make sure your car and finance purchase goes smoothly.

Lots of cars in stock
Over 800 real cars in stock and another 600 on the way plus tried and trusted, regular supplies of new and used cars. We have everything from Lamborghinis to Corsas and we have a huge range of Prestige vehicles as well. We also have direct access to thousands of new car lease deals.
A warranty you can rely on
A warranty as standard – either the manufacturers existing warranty or our class leading, independent, Platinum Warranty.
Lenders who can help
A proven panel of 14 lenders ranging from Uber Prime with low APR's to specialist lenders for those with less pristine credit.
As well as the above Hippo is committed to going the extra mile for our customers, and for that reason we are proud to offer you with any new or used car we provide:

Seven-day returns policy
No-deposit car finance
Nationwide UK delivery, including Northern Ireland and the Isle of Man
GAP Insurance
Maintenance inclusive finance options
Before committing to a lender, and signing up for potentially hassling experience, ask yourself if the car company – whether they are a dealer or a broker – can meet our checklist. Alternatively, save yourself the hassle and find out our deals available for you by calling us on 01254 956 777 today.