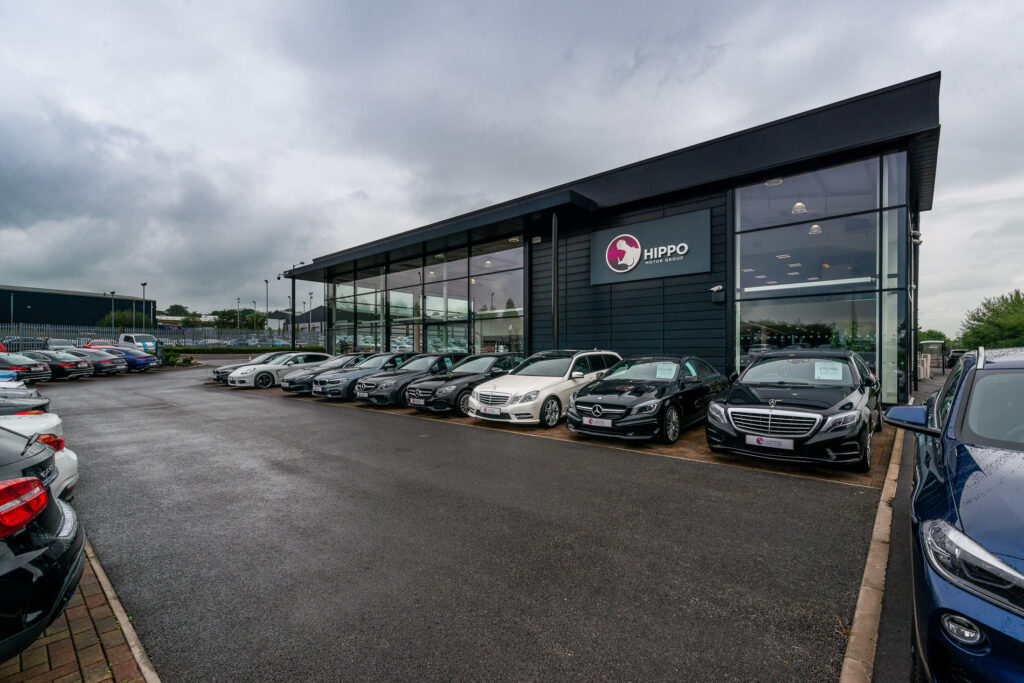 There are all sorts of advantages to having company cars but what is the best finance method for your business? Let's look at the different ways of financing:

Use your bank's loan facility to purchase the car
Taking out a bank loan will, of course, mean that you have an asset sitting on your books and means that you are using your credit facility (if you have one) at your bank – a facility that could come in useful for other cash flow or expansion opportunities so consider this point before using a bank loan.

Use car finance through a broker
You could lease the car, Hippo Motor Finance can facilitate the following types of business lease:
Business Contract Hire (BCH)– simply lease for an agreed period and hand the car in at the end, within the agreed mileage terms. No depreciation or reselling issues.
Business Contract Purchase (BCP)- Just like a PCP, choose whether to pay off the "balloon payment" on the car at the end of the term or simply hand the car back.
Lease Purchase – similar to BCP above but without the option to hand the car back so you will need to make provision for the balloon payment once the lease term expires.

Hire Purchase – Pay off the car in equal instalments over an agreed time period. This traditional finance type means you don't need to worry about excess mileage charges.
Of course, there are all sorts of advantages to leasing. Because of the way some leasing options are structured, you may be able to drive better or more expensive cars than if you used Hire Purchase where the monthly lease payments are normally less for the likes of PCP. It's great to be able to see your company car drivers out there in decent cars representing the company. If you lease cars less than 3 years old or from new then you don't need to worry about MOT's and modern cars are increasingly more frugal with hybrid cars leading the way on providing good range and efficient vehicles.
Most of our business lease options allow you to incorporate a maintenance package so there are no nasty surprises when it comes to maintenance costs and this even extends to the likes of tyres and servicing.

Benefits of a business lease
There are of course tax advantages and disadvantages to leasing and we recommend that you speak with your company accountant or tax advisor as these are liable to change, but some of the advantages include:
Not needing to commit valuable capital
If you purchase the car and it's used for business and personal use then you cannot claim the VAT (20% of purchase price) but if you lease then you can claim up to 50% of the VAT back
The vehicle does not appear on your balance sheet if you lease. It is not considered a liability which may come in useful if you want to borrow to expand your company.
When you consider leasing a company car, there is a lot to consider but Hippo Motor Finance is here for you with finance and vehicle experts to help you choose the finance and car that's right for your needs. We have thousands of new car lease deals so whatever car or van you are looking for we have it. Rather unusually we also lease nearly new and used vehicles which means that you can derive even greater value and we have zero deposit lease options plus we deliver nationwide.
Every car that leaves the Hippo forecourt comes with a warranty: either the manufacturer's or complimentary Platinum warranty and as a business owner you have the option to purchase extended warranties to give you and your staff peace of mind. Hippo Motor Finance really is a one-stop shop for business lease and whatever your company car needs are, we can meet them.
To discuss car finance or car leasing for your business, speak with Hippo Motor Finance today on 01254 956 777 or email info@hippofinance.co.uk.